Zambia's new president names full cabinet
<![CDATA[[caption id="attachment_16373" align="alignleft" width="300"]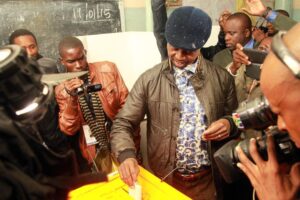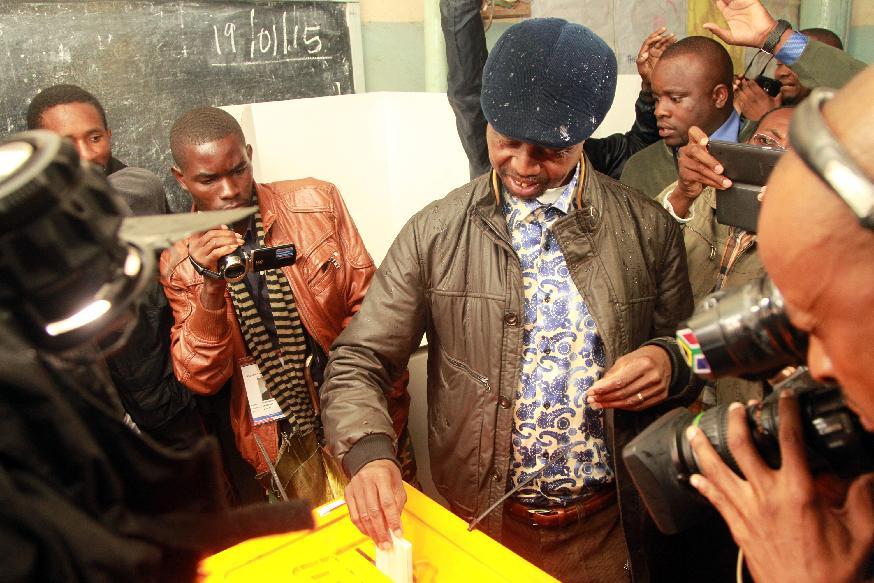 Patriotic Front presidential candidate Edgar Lungu votes in Lusaka on January 20, 2015 in Lusaka (AFP Photo/Salim Dawood)[/caption] Lusaka (AFP) – Zambian President Edgar Lungu Thursday announced he would keep his position as defence minister when he unveiled his full cabinet following his election last month.
"I will remain minister of defence until further notice," he said in a statement broadcast live on radio.
Lungu came to power in January after the death of president Michael Sata in October. Zambia's former president Levy Mwanawasa also remained minister of defence after his election in 2001, before appointing George Mpombo.
Lungu made several more ministerial appointments after naming a partial cabinet in January.
The resulting 22-minister-strong administration has some new faces, including two lawmakers from the opposition Movement for Multi-party Democracy (MMD), but retains many names from Sata's tenure.
Chishimba Kambwili becomes Information Minister, with the MMD's Vincent Mwale replacing him as Sports Youth, and Child Development Minister.
His MMD colleague Michael Kaingu is the new Education, Science and Technology Minister, with the ruling party's John Phiri now shifted to the Local Government and Housing portfolio.
Yamfwa Mukanga would continue as minister of Transport, Works and Communication.
"Like in a football team, I will not hesitate to make substitutions when needs be," said Lungu.
Still not included in the lineup is former vice president Guy Scott — who was briefly Africa's only white leader.
As interim president since the death in office of Michael Sata in October, Scott had been the first white leader on the continent since the end of apartheid 20 years ago.
Lungu replaced him as vice president with Inonge Wina, a former gender minister and chairwoman of the ruling Patriotic Front.
Scott, who is of Scottish descent, was prevented by the constitution from standing for the presidency himself as his parents were not born in Zambia.
He is now expected to remain a backbencher.
*Source
AFP/Yahoo
]]>