Senegal hosts US, African army chiefs
<![CDATA[[caption id="attachment_16248" align="alignleft" width="300"]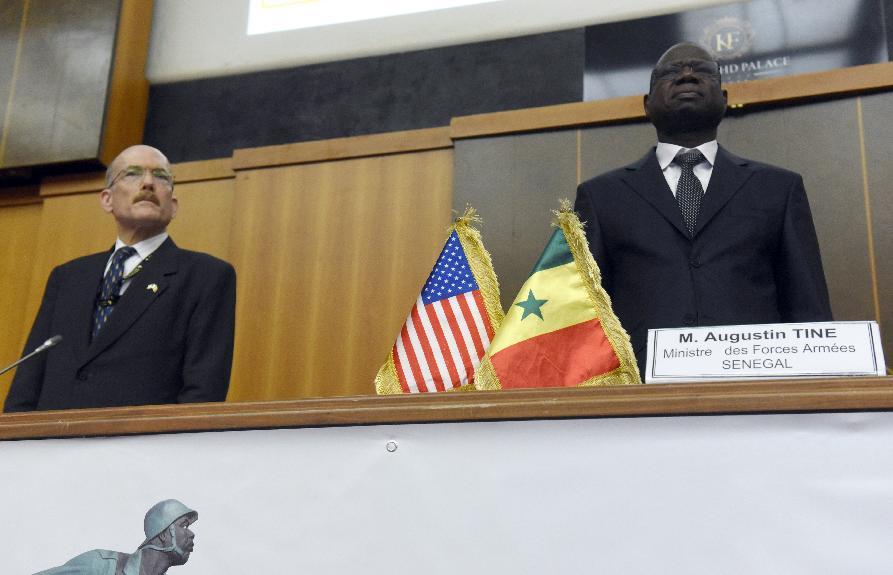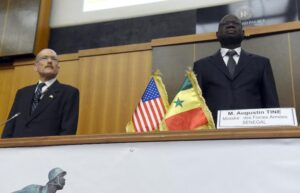 US Ambassador to Senegal James Peter Zumwalt (L) and Senegalese Defense Minister Augustin Tine attend the opening of the African Land Forces summit on February 9, 2015 (AFP Photo/Seyllou[/caption]
Dakar (AFP) – Peace and security will be the focus of a conference bringing together top American military brass and the heads of 35 African armies which opened in Senegal on Monday.
The meeting comes amid heightened concerns over conflict across the continent, with intensified Boko Haram bloodshed delaying elections in Nigeria, the Central African Republic struggling to recover from a coup and ethnic violence raging in South Sudan.
"Soldiers and diplomats are partners, just as Africans and Americans are partners," James Peter Zumwalt, the US ambassador to Senegal, told delegates at the opening of the four-day African Land Forces Summit in Dakar.
"This week we will focus discussions on peace and security (because) we all understand that enduring peace and stability are essential prerequisites for economic growth," he added.
The event is being co-hosted by the Senegalese military and USARAF, the United States Army Africa — which has been promoting security across the continent since 1955, as well as providing crisis response, disaster relief and humanitarian assistance.
Senegalese Defence Minister Augustin Tine told delegates recent issues addressed by US and African cooperation included "the fight against terrorism and drug trafficking, maritime security… the battle against HIV/AIDS and, recently, the fight against Ebola haemorrhagic fever".
Tine added that in addition to their effectiveness in military deployment, ground forces have also become critical actors through the "central role they can play in dealing with these threats." *Source
AFP/Yahoo
]]>