Nigerian Opposition Leader Buhari Arrives in London on 'Charm Offensive'
<![CDATA[BY JACK MOORE* [caption id="attachment_16540" align="alignleft" width="300"]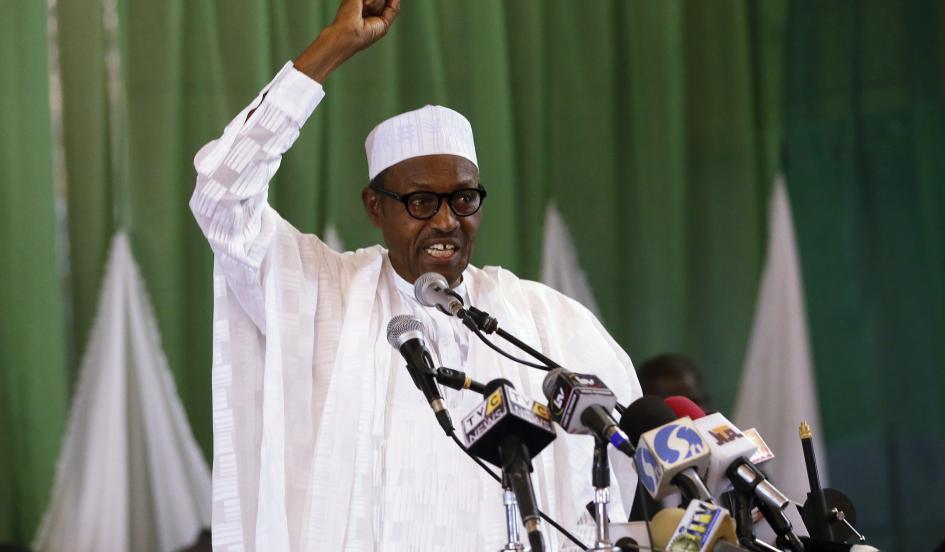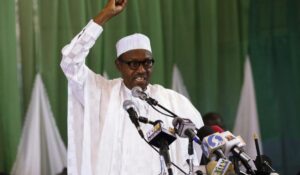 Opposition presidential candidate Muhammadu Buhari, of the All Progressives Congress (APC), speaks during the Nigeria Labour Congress in Abuja, February 9, 2015. Afolabi Sotunde/Reuters[/caption]
Nigerian opposition leader Muhammadu Buhari has flown to London in an attempt to ease Western fears about his leadership in the event that he succeeds in winning the upcoming presidential election.
Buhari, election candidate for the All Progressives Congress (APC), is up against incumbent Goodluck Jonathan in the vote, delayed until March 28 by the electoral commission on the recommendation of the country's security services.
The security authorities claimed that a six-week military operation against the radical Islamist group Boko Haram, which is being conducted in the northeast of the country, was scheduled to begin on the same day as the election, leaving an inadequate security presence for voters in the rest of the country.
According to his campaign, after flying in from the Nigerian capital, Abuja, Buhari is set to speak at the foreign policy NGO the Royal Institute of International Affairs at Chatham House as well as holding talks with "key members of the British political establishment". However, Chatham House could not confirm that he would be speaking, only saying it was "likely" and Newsweek could not determine who Buhari would be meeting.
Manji Cheto, West Africa analyst at political risk consultancy Teneo Intelligence, believes that Buhari's flying visit to Britain is to show Western officials that he is someone who will "adhere to democratic principles" if he is elected next month.
"This is designed to position Buhari as pro-investment and pro-Western partners," she says. "What [western officials] have heard is mostly information that the PDP [the rival People's Democratic Party] has said to the world through propaganda."
"It's him having private meetings as well to calm Western partners about any potential autocratic tendencies so to speak," she adds.
A journalist with knowledge of the situation on the ground in Nigeria, who declined to be named on matters of Nigerian politics, added that the devout Muslim politician is on a "charm offensive" to reassure Western officials about not only his own credentials but also his ability to tackle the threat of the Boko Haram insurgency.
"There is a feeling of anxiety among Western governments about Buhari, about what he represents and who his backers are," the reporter noted. "So it doesn't surprise me that he has flown in for talks before the election."
"He wants to, as much as reassure them about himself, also convince them that he has got a plan for dealing with Boko Haram. I think that would be top of his agenda."
Buhari – a former military general – has failed on three occasions (2003, 2007 and 2011) in his bid to return as Nigerian president since the country moved from a series of military rulers to a democratic system in 1999.
He survived a Boko Haram assassination attempt last July when a suicide bomber aligned to the radical Islamist group targeted his car in the northern city of Kaduna.
The PDP has won every election since Nigeria since the end of military rule and is the favourite heading into the 28 March election.
*Source Newsweek
]]>