Nigeria to keep February 14 presidential election date
By Felix Onuah*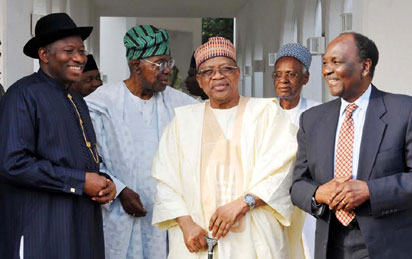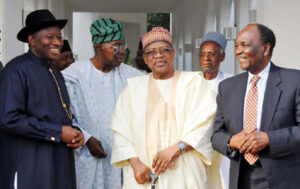 ABUJA (Reuters) – Nigeria's Council of State has decided to stick with Feb. 14 as the date for its presidential election, Imo state governor Rochas Okorocha said on Thursday, allaying concerns that the poll might be postponed.
National Security Advisor Sambo Dasuki caused outrage in opposition ranks last month by calling for a delay due to the slow distribution of voter I.D. cards.
President Goodluck Jonathan of the ruling People's Democratic Party (PDP) will face former military ruler and main opposition candidate Muhammadu Buhari of the All Progressives Congress (APC) in the election.
The APC has criticized calls for a delay, saying this would cast doubt on the election and arguing the PDP sought a postponement because it feared losing.
"The date remains Feb. 14, INEC (Independent National Electoral Commission) reassured us that they are prepared to conduct the election," Okorocha told journalists.
The Council of State is made up of the two presidential candidates, state governors, former presidents and electoral commission chairman Attahiru Jega.
A meeting insider who declined to be named said Jega briefed the council on the commission's preparations and security measures taken because of the Islamist insurgency in the north. The insider said the council was satisfied with arrangements on both counts. INEC has not commented on the date.
RED ZONES WITH NO POLLS
Sunni jihadist group Boko Haram has been waging a five-year insurgency, killing thousands and displacing close to 1.5 million people, to carve out an Islamic state in the northeast.
INEC last month outlined red zones where no polling units could be set up. Internally displaced people will vote inside camps in Borno, the worst-hit state, while special centers will be set up in Yobe and Adamawa for voters stranded outside their constituencies.
Several APC senators said the four former Nigerian presidents at the meeting – Ibrahim Babangida, Abdulsalami Abubakar, Ernest Shonekan and Shehu Shagari – opposed PDP calls for a delay.
"They (the PDP) were adamant they wanted to delay … The former heads of state persuaded them in the end that they must not," said APC Senator Babafemi Ojudu, who did not attend. PDP officials could not immediately be reached for comment.
In an emailed statement, APC campaign media head Malam Garba Shehu said a delay would have caused a crisis and "made Nigeria the laughing stock of the civilized world".
On Wednesday, INEC said it had distributed 44 million cards out of 68.8 million, with just 10 days to go.
Eleven states out of 36, plus the federal capital territory, had distributed less than 60 percent of their cards. Lagos, the most populous state and an opposition stronghold, had handed out less than 40 percent.
*Source
Reuters/Yahoo
]]>