Liberia to end Ebola curfew, open land border crossings
<![CDATA[
[caption id="attachment_16519" align="alignleft" width="300"]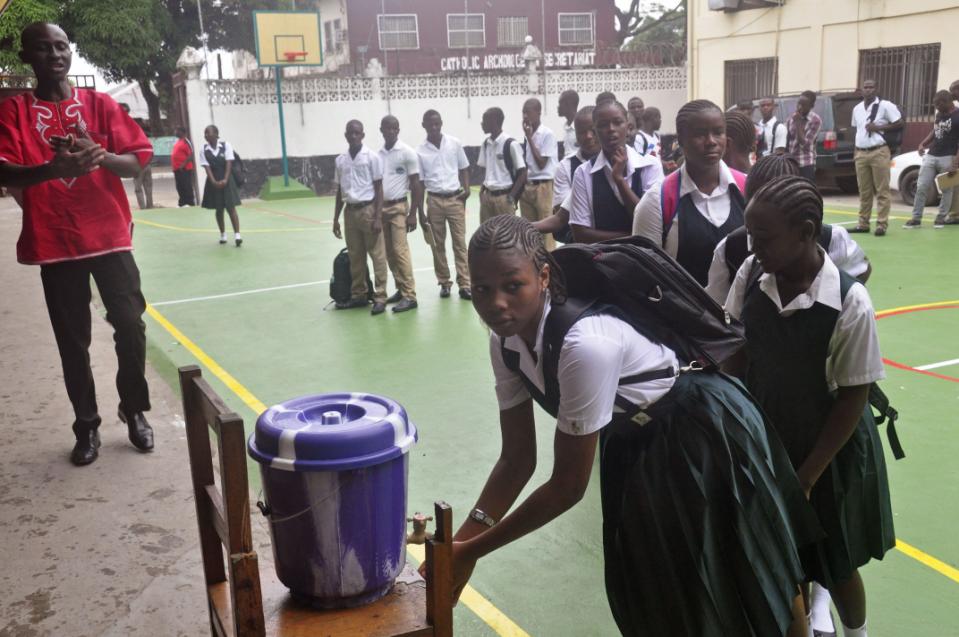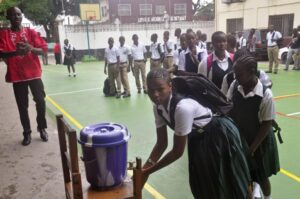 Liberian school children wash their hands before entering their classrooms as part of the Ebola prevention measures at Cathedral High School as students arrive in the morning to attend class in Monrovia, Liberia, Monday, Feb. 16, 2015. Students in Liberia began returning to the classroom Monday after a six-month closure during the Ebola epidemic that left thousands dead in this West African country.(AP Photo/Abbas Dulleh)[/caption]
MONROVIA, Liberia (AP) — Liberia's president on Friday ordered officials to lift an overnight curfew put in place six months ago to fight the Ebola epidemic and to reopen the country's land border crossings.
The new orders from President Ellen Johnson Sirleaf, which take effect Sunday, offer another sign that normal life is resuming in the West African nation as officials work toward eradicating the disease entirely.
Once the center of the worst Ebola outbreak in history, Liberia has recorded more than 9,000 confirmed, suspected and probable cases and 3,900 deaths. However, the most recent update from the World Health Organization reported only two cases in the previous week, and schools began reopening earlier this week.
Friday's statement said Sirleaf made her decision about the curfew and borders "on the advice of the National Security Council of Liberia."
The curfew was imposed last August when the epidemic was raging. It originally lasted from 9 p.m. to 6 a.m., though officials later pushed the start time back to midnight.
The statement said Sirleaf had ordered that "the country's main borders" be opened. That includes the borders with Sierra Leone and Guinea, but it wasn't immediately clear if the border with Ivory Coast would be reopened, because Ivory Coast closed its borders in August.
Sierra Leone recorded 74 new cases in the latest WHO update and transmission remains widespread there, while Guinea recorded 52 cases.
Sirleaf's announcement comes as she prepares to visit the White House next week. In a statement, the White House said President Barack Obama and Sirleaf would discuss the current Ebola response and the region's economic recovery plans during their Feb. 27 meeting.
The United States is preparing to withdraw most of the nearly 3,000 troops dispatched to West Africa last year to help combat the outbreak.
*Source
Yahoo/AP
]]>