Emmerson Mnangagwa and the race to replace Robert Mugabe
<![CDATA[By Frank Chikowore in Harare* [caption id="attachment_16127" align="alignleft" width="480"]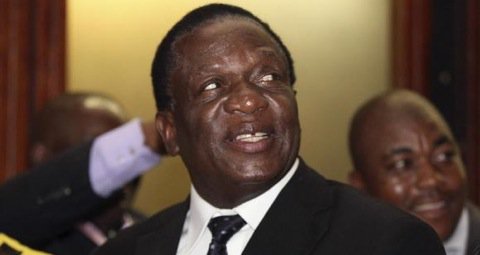 Emmerson Mnangagwa. Photo©Xu Lingui/Xinhua-REA[/caption] The race to replace President Robert Mugabe is not short on surprises. Justice minister Mnangagwa is now in pole position after Mugabe denounced Joice Mujuru as a traitor. Justice minister Emmerson Mnangagwa, who became Zimbabwe's first vice-president in December, is now out in front in the race to succeed 90-year-old President robert mugabe. Mugabe fired vice-president Joice mujuru in December for supposedly plotting to assassinate him.
Mnangagwa draws his support from the security services and played a role in the Matabeleland massacres of the 1980s, commonly known as Gukurahundi, and the disputed elections of 2008 when he was defence minister.
Mugabe has not named an official successor, and politics still holds surprises as his wife grace continues her ascent. He employs his usual strategy of playing factions off each other and none of them have his complete trust.Since his appointment in December, Mnangagwa has been trying to build up his credentials as a reformer. He says that he wants to work to uplift people in a country that has been marred by rampant corruption. "I want to ensure that i work to improve the lives of all Zimbabweans," he explained when he said that he did not hold a grudge against Mujuru, a fellow veteran of Zimbabwe's liberation struggle. Those close to Mnangagwa say he is an admirer of the leadership styles of the late Meles Zenawi of Ethiopia and Rwanda's Paul Kagame. Former prime minister Morgan Tsvangirai describes Mnangagwa as an unrepentant Mugabe hardliner. "If Mnangagwa was sincere about reform, he would have pushed for the implementation of the constitution in his capacity as minister of justice and leader of government business in parliament. "Any leader who is keen on genuine reform would have prioritised the implementation of the People's charter endorsed by over three million Zimbabweans in a referendum," says Tsvangirai. Civil society organisations and Tsvangirai's movement for Democratic change party want Mnangagwa, in his capacity as justice minister, to re-align the country's laws to comply with the 2013 constitution before the next elections for a more even playing field. Mnangagwa faces a divided ruling Zimbabwe African National Union-Patriotic Front (ZANU-PF) party. Senior ZANU-PF officials criticise him in private for being self-centred and ruthless but praise him publicly, to the point of likening him to Jesus – a hyperbole hitherto reserved only for Mugabe. Mnangagwa's faction is also split, with the 'Gang of Four' – information minister Jonathan Moyo, environment minister Saviour Kasukuwere, higher education minister Oppah Muchinguri and Mugabe's nephew Patrick Zhuwao – accusing him of conniving with Mugabe to deny them key posts in the ruling party and government after they had campaigned fiercely against Mujuru loyalists ahead of the ZANU-PF congress held in December. Mnangagwa is a Russia-and China-trained intelligence supremo who has been by Mugabe's side since the early days of the country's liberation war in the 1960s. The 68-year-old Mnangagwa was security minister when the North Korea-trained Fifth Brigade butchered more than 20,000 people in the Matabeleland and Midlands regions, according to the Catholic Commission for Justice and Peace. The first vice-president matches his military skill with business acumen. He has interests in mining, banking, agriculture, tourism and real estate. He is friends with the controversial billionaire Billy Rautenbach and was the custodian of ZANU-PF's finances in the late 1980s and early 1990s when the ruling party had a vibrant portfolio of companies like Catercraft, Zidlee, Tregers and National Blankets.
]]>