DR Congo says offensive against Hutu rebels underway
<![CDATA[[caption id="attachment_16026" align="alignleft" width="300"]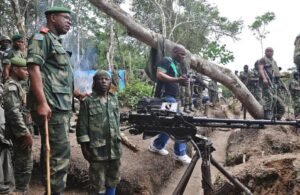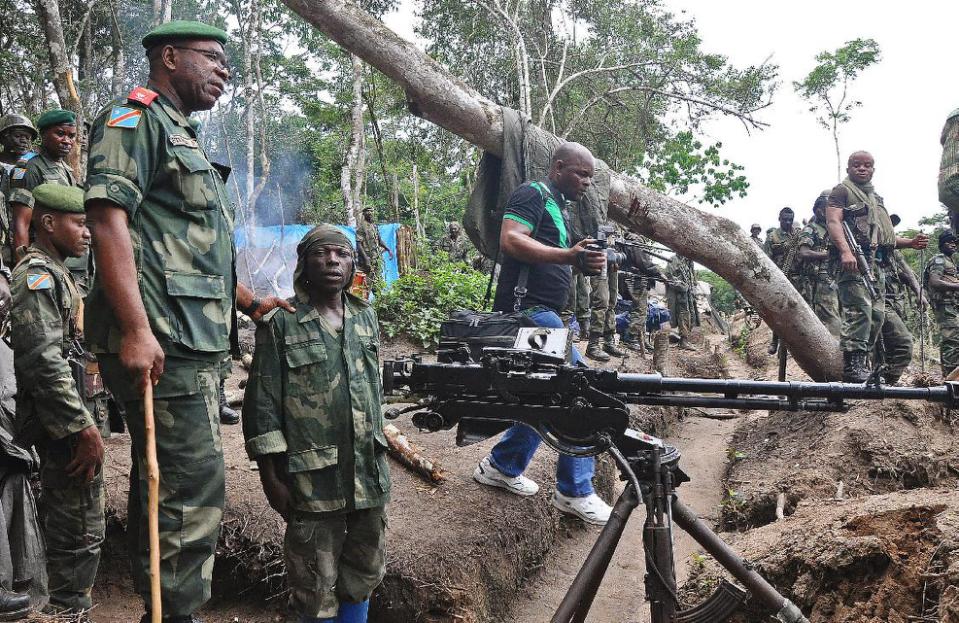 Lieutenant General Didier Etumba Longila (left), chief of the general staff of DR Congo armed forces, meets soldiers in Beni in North Kivu, in May last year (AFP Photo/)[/caption] Addis Ababa (AFP) – Congolese government troops have started their long-awaited offensive against Rwandan Hutu rebels in the east of the country, the DR Congo's foreign minister said Saturday.
The Kinshasa government and the international community had given the FDLR — the Democratic Forces for the Liberation of Rwanda — an ultimatum to lay down their arms and surrender by January 2 or face attacks and forcible disarmament.
Older members of the FDLR are held responsible for taking part in the 1994 genocide in neighbouring Rwanda, when at least 800,000 people, mainly from the Tutsi minority, were massacred, and the rebel group has continued to fight in the mineral-rich eastern provinces of DR Congo.
"The action has started and will not stop until we have neutralised these negative forces," Raymond Tshibanda told AFP on the sidelines of an African Union summit being held in the Ethiopian capital Addis Ababa.
"The determination of the government is such that there will be no let up until we have finished this group," he said.
The African Union's commissioner for peace and security, Smail Chergui, welcomed the announcement, and said the FDLR has continued to recruit fighters despite their promise to disarm.
UN Secretary-General Ban Ki-moon, also attending a meeting on Africa's Great Lakes region on the sidelines of the AU summit, said the UN's Monusco based in the country force stood ready to help DR Congo troops to eliminate the FDLR "once and for all".
Several diplomats and observers, however, have questioned Kinshasa's resolve to fight the rebels, given that no action appeared to be taking place on the ground.
"I have not been informed of the slightest thing," a European military official said in Kinshasa, adding that DR Congo troops only appeared to be advancing into areas that have already been abandoned by the FDLR.
Dealing with the FDLR is seen as a key step to ending decades of conflict in the Great Lakes region. Rwanda has described the FDLR as a major threat to its national security, and has in turn been accused of sponsoring rival rebel groups to fight them.
]]>