Battle of the Skies; it's dog-eat-dog out there, but some African airlines have raised their game
<![CDATA[By Samantha Spooner* [caption id="attachment_16742" align="alignleft" width="300"]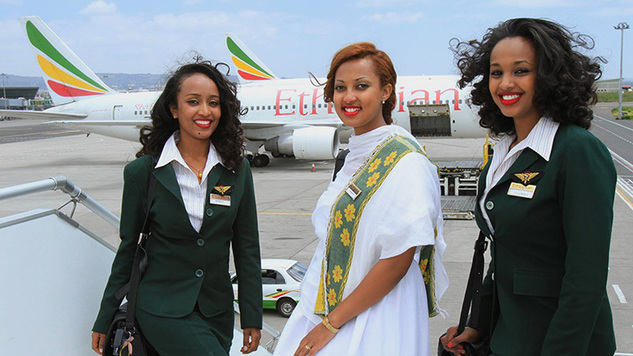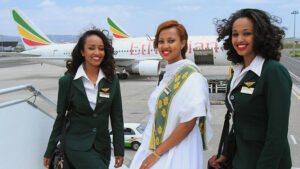 Ethiopian Airlines flies to the most destinations in Africa[/caption] TURKISH airlines has announced that as of March 3, 2015, they will start flying to Abuja, Nigeria.  With already 13 African destinations under its belt, the airline is well on its way to achieve their Africa "breakthrough" that they've been striving for. They aren't the first. A huge, and rising, demand for air transport in Africa has seen international airlines flock to the continent's airspace as between 2010-2015 passenger numbers and freight traffic grew by 45% and 80%, respectively.  In fact Africa has been the third fastest growing region in the world in terms of international traffic with an average growth rate of 6.1% compared to the global average of 5.8%. Growth which is attributed to robust economic and population growth, increasing urbanisation, and the emergence of the middle class. However, African airlines are not enjoying their share of the pie in 2014 airlines netted a profit of approximately $19.9 billion worldwide in 2014, but the share of Africa's carriers was only about $100m. Even in terms of traffic within Africa, the small local airlines are losing out to a growing inequality in the skies where airline groups are squeezing local them into a tiny space. Only 32% of African airlines are flying to more than 10 African destinations. The Gulf players When exploring data on the top ten airline groups (by % value share) in the world, in 2011 the highest number of African destinations were targeted by the European airlines – Air France (31), Brussels Airlines (20), British Airways (15), KLM (14) and Lufthansa (12). The same airlines also targeted the most countries, most notably 27 in the case of Air France and 18 for Brussels Airlines.
Today other groups, such as the Gulf carriers, are also looking to broaden their horizons and their physical base gives them a high advantage:  Within eight hours the Gulf airlines can cover most of the globe with the exception of Australia and the US, and this has seen them set their sights on Africa. Dubai-based Emirates is one of the leading airlines used to fly in and out of the continent. It currently flies to 24 destinations across Africa. Only four of Africa's 35 airlines can claim to beat that regional reach. Qatar Airways is another Middle-Eastern airline that has a long reach with 21 destinations, and they're not just targeting the tourism hotspots or major cities. Among Qatar airway's destinations are Djibouti and Eritrea – the battle for African airspace is truly on. Testing times The impact on local air power is evident; with 24 African countries having carriers, it means more than half of the continent does not, and the number of people directly employed by African airlines is low, at about 90,500. This despite the fact that the aviation industry itself contributes to eight million jobs, and delivers an estimated $80.5 billion contribution to the African economy. To address the increasing hurdles, in 2013 leaders from the African airlines industry came together for a summit in Mombasa, Kenya under the theme "Challenging times – Africa's strategic alignment". Competition was a major theme at the summit – for example, local carriers have lost a considerable amount of talent to Middle East carriers. But the predominant issue is the high cost of operations which makes the African airlines less competitive. These high costs are driven by excessive airport taxes (taxes particularly for intra-African flights are sometimes higher than the actual fare for the flight), poor infrastructure, and jet fuel prices that are much higher than the world average. In fact, fuel costs in Africa represent about 30% of total airlines operating costs compared to 15-16% some 4 years ago. Kenya Airways tax manager Beatrice Njagi cited a 16% Value Added Tax on ticket sales and spare parts imports, as a major impediment to growth. Furthermore there is a 2.25% import declaration fee charged on jet fuel into Kenya. These additional costs are evident in the airline's ability to compete alongside international airlines. When comparing the costs of a flight from Nairobi to London, there were 10 cheaper options than offered by Kenya Airways's cheapest offer, even though this was in partnership with Air France and KLM. The cheapest offer by an airline, Brussels Airlines in this case, was about $350 less than the fare given by Kenya Airways. The impact of these high costs is evident. In the case of Ethiopian Airlines, which flies to 43 countries, it is the airline that lands in the most destinations in Africa and today is one of the fastest growing companies in the industry. This was bolstered with the abolishing of a stabilisation fund levy and excise tax on jet fuel which, on average, decreased the operating cost of international passenger services by about 5.5% for flights to and from Ethiopia, and brought economic benefits of about $62.5 million to air travellers.
 When blessings are a curse 
With a growing middle class and increasing inter-African business, it could be assumed that African airlines would take advantage of a demographic right on their doorstep. But for African nations in North Africa, having a client-base on your doorstep also presents a news set of issues. For example, Morocco and the EU signed an open skies agreement in late 2006, allowing market forces to determine the development of air services. This meant that Royal Air Maroc suffered tough competition from low cost carriers eager to exploit profitable routes between Western Europe and Morocco. In fact to improve their chances of development, local airlines are jumping on board the alliance bandwagon. When interviewed, Chriz Diaz, the marketing director for Kenya Airways said that "it is impossible for an airline, even a network one, to reach all destinations thus there is an advantage in merging networks through alliances. In an alliance an airline is able to offer more city-pair that would be difficult if it were alone. An example is KQ taking advantage of the SkyTeam alliance to connect passengers from Africa to North America, and vice versa where Delta and KLM can support KQ with passengers into Africa."  This means the African airline can also benefit from expertise and a larger fleet, "Kenya Airways have invested in a new fleet and in fact have the youngest fleet in Africa connecting Africa to the world through the Sky team alliance", said Chris.
Going international
Investing in a new and modern fleet that is fuel efficient, reliable and requires limited maintenance resources and time provides the African airline with great leverage. Some of these airlines are even starting to become major players in international destinations – a few even flying to more international than continental ones! For example, EgyptAir flies to 43 international destinations, South African airlines flies to 32 and Tunisia flies to 17. There is a downside though. At times a partner airline continues flying to that route independently of the alliance, adding to competition. For the major African airlines that have managed to secure these alliances, the future is more hopeful. For the others, they can survive but it largely depends on the traffic they will focus on, whether they're looking at targeting tourists, diaspora travel or business. For now, however, 
plagued by
a lack of capital, limited frequency and network, low application of IT, use of ageing fleet, lack of training, inadequate operating capital, lack of commercial agreements or partners and management instability, many are looking at a situation where, unable to compete in the cut-throat contest, they may eventually have to close up shop. *Source
mgafrica
]]>