Barred Mugabe 'can travel to EU as AU head': official
<![CDATA[Brussels (AFP) - Zimbabwe President Robert Mugabe can visit the EU in his capacity as new head of the African Union despite a long-standing travel ban by Brussels, a spokeswoman said. [caption id="attachment_16113" align="alignleft" width="300"]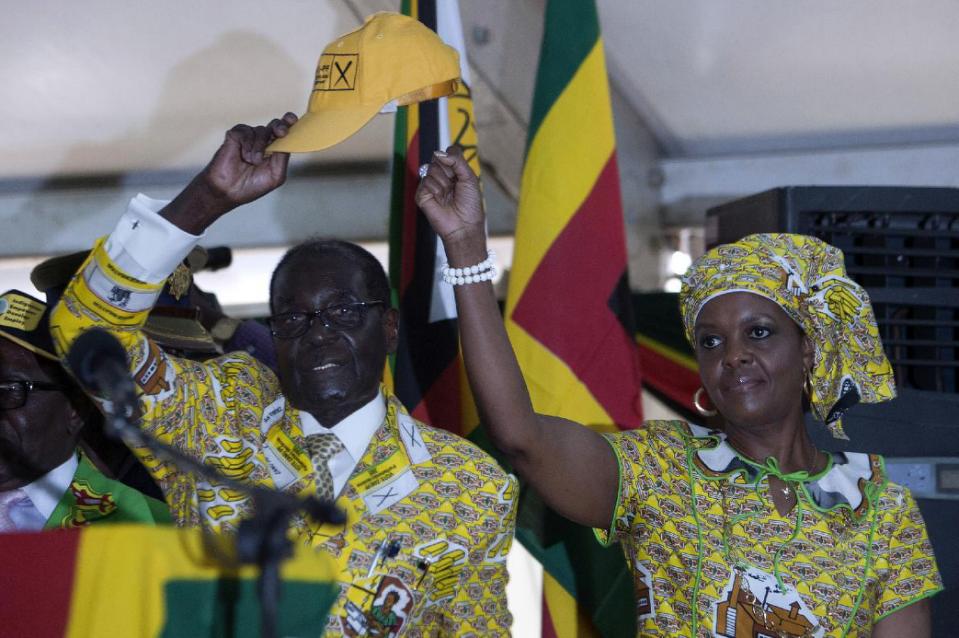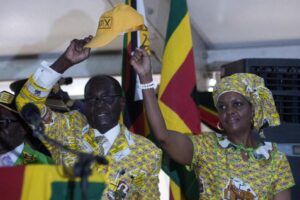 Robert Mugabe and his wife Grace greet delegates at the conference of his Zanu-PF party in Harare on December 4, 2014 (AFP Photo/Jekesai Njikizana)[/caption]
"This ban will be lifted when he is travelling under his African Union chairmanship capacity," European Commission spokeswoman Catherine Ray said.
Asked if that would also apply to Mugabe's wife if she accompanied him, Ray said she would have to check.
The EU issued a special invitation for Mugabe to attend the EU-Africa summit in Brussels last year but he turned it down in disgust when his wife Grace was denied a visa to travel with him.
The European Union hit Mugabe and his government with an arms embargo, plus a travel ban and asset freeze in 2002, citing serious rights violations.
The EU has recently eased some of the measures in the hope of normalising relations with Harare but Mugabe, at 90 Africa's oldest head of state, and his wife remain on the banned list.
Mugabe is well known for his uncompromising stance towards the West and the colonising powers he blames for many of Africa's ills.
Taking up the one-year rotating AU chairmanship last week, Mugabe said he cared little for what the West might say.
Mugabe said that he and his country had been under sanctions for over 10 years. "If they want to continue it's up to them but these sanctions are wrong." At the same time he added: "If Europe comes in the spirit to cooperate and not the spirit to control us and control our ways, they will be very welcome."
*Source
AFP/Yahoo
]]>