<![CDATA[By Tope Folarin*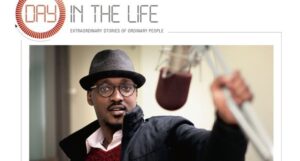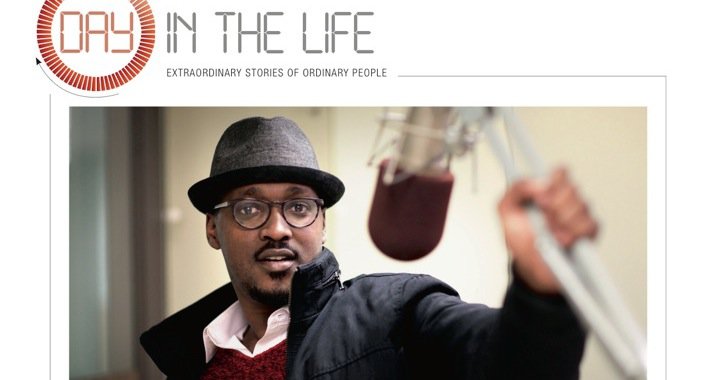 Jackson Mvunganyi started life in a refugee camp in Uganda. His voice is now heard across the continent as he hosts Up Front from Washington DC. My family is from Rwanda. They moved to Uganda before I was born. They walked hundreds of miles with many others to build a new life in a place they hoped would welcome them.
I spent the first few years of my life in a refugee camp. We rarely had enough to eat, and there wasn't much space to play. Still, I was with my family, and this was enough. When I was old enough to start school my parents sent me to Kampala to live with my older sister. All my life I had been told that Rwanda was the land of milk and honey, a place of endless opportunity. I missed Rwanda even though I had never been there. I finally went to Rwanda when I was 18 to go to college. This was a few years after the genocide. The Rwanda I had learned about no longer existed. No one was singing the songs my parents had taught me. The buildings and trees looked different than I expected. And of course the country was rebuilding. But there were many opportunities. I often listened to the local radio station after class, and I noticed that the newsreaders sometimes mangled certain English words. My English was very good as I had spent much of my childhood reading African literature. One day I went to the radio station and told the producer that I could read better than anyone there. He laughed at me and asked me to leave, but a few days later he invited me to try out for the newsreader position. He gave me the job. I moved to Washington DC in 2000 to continue my education. I took a bachelor's degree from American University, and a master's from the University of Maryland. Shortly after graduation I applied for a job with the Voice of America. When they called me in for an interview I decided to give them my pitch as well. I had an idea for a show that would reach a younger generation of listeners. They hired me and accepted my pitch. A few months after I started, Up Front was born. I interview a variety of people each day. From prominent politicians to writers to artists to everyday Africans who simply want their voices to be heard. The reason I love my job so much is because I'm able to hear from Africans from across the continent. We reach an audience of 50 million in Africa each week, and we are influencing many policy conversations.
When we are leaders
Because Up Front is devoted to the concerns of the youth of Africa, each day I hear about the things that ail us, the ways in which our leaders might improve. Each day, too, I have an opportunity to hear about what the future of Africa might be. Once we become the leaders. Because of the show, I often speak to students at universities around the US. And, as you can imagine, a lot of my work happens online, where I gather questions for the show and topics for future conversations. President Obama is one of my followers on Twitter! I hope I can use the show as a platform to continue to lobby on behalf of Africa diaspora causes. I also hope I can inspire young immigrants to aspire for more. I am very proud of the show. I love what I am doing, and I see myself doing this for a while. As for the future…who knows? Anything can happen.
]]>