Africa looks to extend new disaster insurance to Ebola-like epidemics
By Daniel Flynn in Dakar*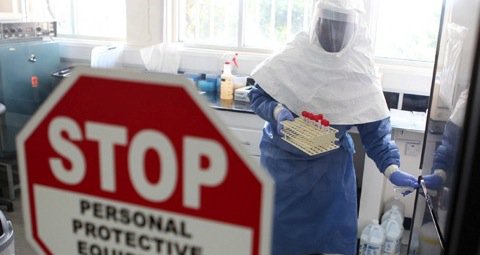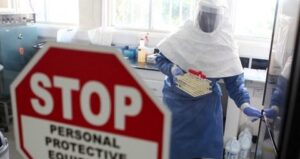 African countries want to extend a new catastrophe insurance fund, which made its first payout of $25 million this month, to include protection against epidemics in the wake of the devastating Ebola outbreak.
The African Risk Capacity (ARC) agency, a specialised body of the African Union, launched a scheme last year to insure against natural disasters.
It is an effort to break Africa's reliance on foreign aid and address the impact of climate change by using innovative financial techniques.
The ARC paid $25 million in its first year of operations to Senegal, Mauritania and Niger to mitigate the effects of a severe drought in the arid Sahel region south of the Sahara — well above the $8 million in premiums paid by those countries.
The other African nation to take out a policy, Kenya, paid $9 million but received no insurance payment.
Richard Wilcox, the ARC's director general, said that its success so far had encouraged 12 countries to sign up for policies for the second year.
African states, he said, have also approached ARC to develop insurance against epidemics after the Ebola outbreak in West Africa killed more than 8,800 people in Guinea, Liberia and Sierra Leone — severely damaging their economies.
"The scale of the Ebola crisis in those three countries was a wake-up call to everybody," Wilcox said, and his agency was working with virologists and other experts to design a system of coverage.
"Technically, this is much harder than the weather risk because with weather we have 30 years of reliable data. Disease outbreaks are much rarer."
The World Bank estimates the three countries hardest-hit by Ebola will lose $1.6 billion in economic output this year.
Mining companies have suspended expansion plans, agricultural production has slumped and tourists have avoided the region.
ARC was capitalised using $200 million from the British and German development institutions.
That money will be paid back without interest in 20 years time, allowing the ARC to offer below-market premiums to African states.
By pooling disaster risks across east and west Africa, which have uncorrelated rainfall patterns, the ARC is also able to undercut commercial insurers.
On top of drought coverage, the fund will offer cyclone and flood insurance next year.
By making use of reinsurance, ARC was only liable for the first $15 million in payments this year — meaning that it received $2 million more in premiums than it paid out.
On an average year, it would expect to do even better, Wilcox said.
*Source theafricareport