238 Kenyans are clients at Swiss bank
<![CDATA[By BERNARD NAMUNANE*
[caption id="attachment_16422" align="alignleft" width="300"]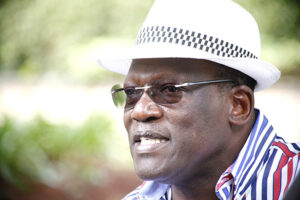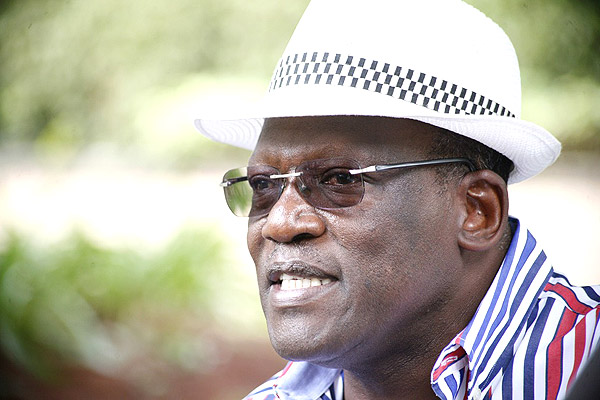 Machakos Senator Johnson Muthama. FILE PHOTO[/caption] A total of 238 Kenyans are among 100,000 people holding accounts at a giant Swiss banks.
Details of the accounts at HSBC Bank in Switzerland were leaked to the French government by a former employee.
Some Sh9.18 trillion ($100 billion) is held by 106,000 clients from 203 countries, according to the leaks.
Dubbed the Swiss Leaks by a team of journalists under the International Consortium of Investigative Journalists, the information was an outcome of sifting through 60,000 leaked files to give the world a sneak preview in the business of private banking.
"The Swiss Leaks project is based on almost 60,000 leaked files that provide details on over 100,000 HSBC clients and their bank accounts," the journalists say.
The leaks say that a total of 742 clients, both Kenya nationals and other linked to the country have deposited total of Sh51.28 billion in 1,093 accounts with the bank. This puts Kenya at position 58 in terms of those baking with HSBC. In terms of clients, Kenya was ranked at position 26.
"Some 463 accounts were opened between 1975 and 2006. At least 742 clients are associated with Kenya out of which 32 per cent have a Kenyan passport or nationality," it says.
The figures show that 12 per cent of account holders are linked to off shore companies while 56 per cent are linked to an individual in Kenya.
Machakos Senator Johnson Muthama is named in the leaks as one of the clients. He is linked to two accounts named as Rocklands96 and 20443NM opened in 1996 and closed in 2,000. The files, however, do no show the role Mr Muthama played.
"HSBC files recorded Muthama's name in connection with the client account 'ROCKLAND96', which was set up in 1996 and closed in 2000. Muthama was also linked to the numbered client account '20443NM' over the same period. Bank files listed eight of his relatives also linked to the numbered account. The leaked files do not specify the exact role he had in relation to the accounts," the leaks state.
GEMSTONE MAGNATE
Contacted by the ICIJ, Mr Muthama who is described as 'a wealthy gemstone magnate' confirmed he was aware of the Rockland96 account which he said was opened in 1996.
"This was necessary because of my foreign directors/partners who were in the process of setting up the mining company and funds were needed. The account was therefore opened to facilitate remittance of funds into one central account for the purpose of purchasing mining equipment and spare parts. Once the mine was set up, the account was consequently closed," he said.
No figures were given in relation to the amount of money held in the account. The leaks state that the highest amount which held by a client linked to Kenya was Sh3.2 billion ($35.8 million).
The figures show slightly over 120 clients had in their accounts, Sh82.4 million ($0.9 million) each. An estimated 80 clients each held Sh164.7 million ($1.8 million). Approximately 60 clients transacted Sh247 million ($2.7 million) each while slightly over 30 clients had Sh494 million ($5.4 million) each in their accounts.
The revelation comes when the Ethics and Anti-Corruption Commission (EACC) and the Director of Public Prosecutions are finalizing investigations into the multi-billion Anglo Leasing scandal. The Swiss government provided details which helped EACC to trace the bank accounts of some of those behind the scam. *Source
Nation
]]>