Somalia Ready for Oil Exploration?
By Alex Dick-Godfrey*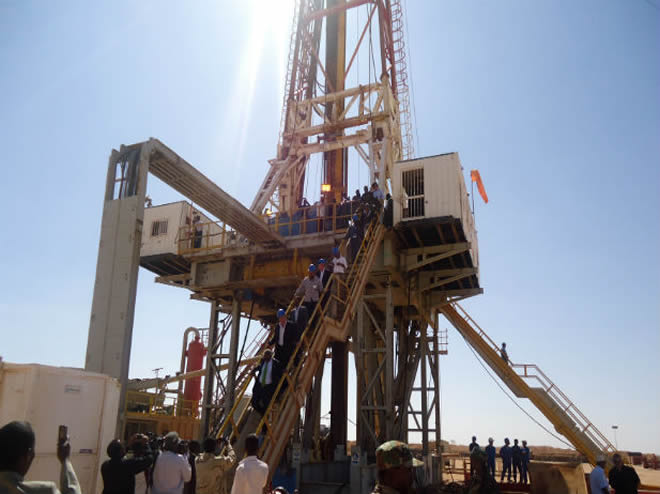 Last month, Soma Oil and Gas, a London based energy company, searching for hydrocarbon deposits off the coast of Somalia, announced that it had completed a seismic survey to ascertain the potential for recoverable oil and gas deposits. Although further details have yet to be released, chief executive Rob Sheppard announced that the results were encouraging. However, Somalia, and potential investors, should proceed with caution when considering entering this frontier market.
East African oil exploration, and in Somalia specifically, is not a secret. Energy firms like Royal Dutch Shell and Exxonmobil operated in Somalia before the government collapsed in 1991. But recent gains against the insurgent group al Shabaab in the south and the decrease in piracy off the coast have sparked a regeneration of the industry. The Somali president, riding these positive evolutions, recently stated that the country is "open for business."
Although recent security developments are encouraging, substantial hurdles still exist. The Heritage Institute recently released "Oil in Somalia: Adding Fuel to the Fire?," by Dominik Balthasar. The paper discusses how the oil industry in Somalia could have a promising future, but it also explores the risks facing Somalia if the development of its petroleum resources is not carefully managed. Balthasar rightly asks, "is Somalia ready for oil?"
The historic challenges that have limited business opportunities in Somalia, domestic insurgency and piracy, have diminished for now, but these threats have not disappeared. Al Shabaab has been largely pushed out of southern Somalia by multinational forces, but has recently proven that it is still able to operate in the north of Kenya. As Kenya flexes to counter al Shabaab in its own country, it could provide an opportunity for al Shabaab to return to its previous strongholds in Somalia. And even as piracy has largely stopped, it is conceivable that al Shabaab or others could see oil tankers as opportunities to resurrect that practice as well.
Beyond these security challenges there may be political disadvantages to developing the hydrocarbon sector in Somalia. Balthasar notes, among other things, that oil will likely exacerbate existing rifts and political tensions. In the context of the recent political turmoil and contentious federalism process, it is clear that any foreign oil companies would face a high degree of political instability and uncertainty. Balthasar also points out that the legal and constitutional conditions in Somalia are ambiguous in determining who can enter or negotiate contracts with oil companies. Without a well-defined regulatory environment for oil and gas resources, federal states, semi-autonomous regions, and the central government could all separately negotiate and enter into conflicting extraction agreements with private companies. The opaque regulatory nature of these resources has already proven problematic in the semi-autonomous regions of Puntland and Somaliland. Even with updated agreements on how to negotiate for and claim oil fields, Puntland and Somaliland have already leveraged their autonomy and granted their own licenses without the central government's blessing. This is all likely to lead to further turmoil and maybe even conflict over profitable fields and the distribution of revenues.
Somalia is probably not ready for oil development. With excellent access to shipping lanes and supposedly massive untapped wealth (perhaps as much as 110 billion barrels) it is no surprise that multinational oil companies are intrigued, but responsible investors would be wise to think twice. The underlying political instability and security challenges of Somalia will likely inhibit the long term feasibility and profitability of these projects. It could also cause backsliding for the hard fought improvements in Somalia's government.
*Source hiiraan/CFR