Running a development bank needs political will – Donald Kaberuka
<![CDATA[By Nicholas Norbrook* [caption id="attachment_15418" align="alignleft" width="480"]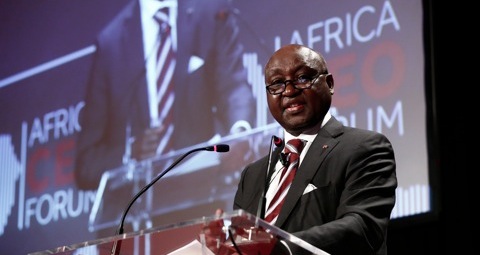 Donald Kaberuka, head of African Development Bank, AfDB.[/caption] With African development banks needing money to spend, Donald Kaberuka, AfDB chief, says he would rather see the pools of African savings being invested in low-yielding instruments, and sometimes even outside Africa, invested in local development banks for a good return.
The Africa Report: You have spoken for the need to help African businesses to access long-term finance, but the development banks that once provided it were closed down during the 1980s because of corruption and political loans. What is the solution?
Donald Kaberuka:
I believe we can now have the second generation of development banks. This generation must have certain characteristics.
First, they must stick to long-term financing of viable projects, especially transformational projects. Second, they must be run on private-sector principles. The governance and business models must resemble those of the private sector. Third, they should be market oriented, there should not be the suppression of the financial sector – so if the charge of the loan is 8% and the government wishes to subsidise those loans, the government should put that on its own balance sheet, not that of the development bank. Here, I am somewhere between a developmental state, requiring a developmental bank but which is run on private- sector principles. And if you think that is surprising coming from me, remember Singapore Airlines. It is a state-owned airline. Ethiopian Airlines is a state-owned airline. They are run like private-sector businesses, and they work very well.
How do you avoid the crony capitalism problems that might bring down such a bank?
If there is the political will to have a development bank run on private-sector lines, you can put governance structures in place: credit committees, risk management committees, boards which are selected carefully, boards which are full of not only government people but also from the private sector. it's not very complicated.
What about the mobilisation of resources? African development banks need money to spend, and African countries don't have much.
You say that governments don't have much money, but there are pools of savings on our continent that are now invested in low-yielding instruments, sometimes even outside Africa. I would rather see those savings invested in local development banks for a good return for them.
When the regional development banks were set up 50 years ago – in Asia and Africa – they took their intellectual cue from the Bretton Woods institutions. How important for you has it been to build up the 'brain' of the African development Bank (AfDB)?
Very important, and it has been quite deliberate. When I was a young boy, the development paradigm was the 'resource gap'. By the time I was at university, the new paradigm was to let the free markets work, [with] the famous berg report. Then, since the free markets have shown their limits, we have turned to 'capacity building'. When that was deemed to be incomplete, now it is all about 'governance'. The reality is that it is about all those things – it's not one or the other. All the G20 countries got to the top table by combining all those things in different ways. I thought it was very important that the AfDB says to its African clients, "there is no model ready-made that we can go and purchase and copy." We need to think clearly ourselves, look at every country, every region, their history, their resources and figure out how to develop. We work closely with our colleagues at the international financial institutions, but we bring a different perspective. ●
]]>