Nigeria's currency market "is liquid enough" – Godwin Emefiele
<![CDATA[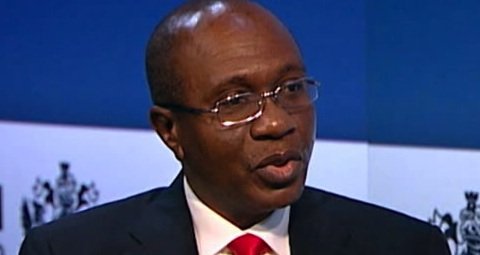 Nigeria's central bank denied there was any shortage of liquidity in the currency market on Friday, rejecting JP Morgan's stated reason for putting the status of its bonds under review. JP Morgan said on Friday it would assess Nigeria's suitability to remain in a key emerging currency bond index it manages because of a lack of liquidity in the forex and bond markets of Africa's biggest economy.
"We are willing and able to meet all legitimate FX (foreign exchange) demand on the market," central bank governor Godwin Emefiele told
Reuters
in a phone interview. "We are very surprised by this action by the JP Morgan team, owing to perceived lack of liquidity … We are pretty certain that the liquidity in the market right now is adequate for the volume of trading." He added that he was confident the Nigerian naira would adjust to within the bank's target band of 5 percent plus or minus 168 to the dollar. Nigeria officially devalued its currency by 8 percent last month against the dollar, but few analysts believe even the new level can hold, given dwindling state oil revenues and declining reserves. Jitters over a 14 February election and possible violence following it have not helped market nerves. "We made an adjustment to 168 and we think that adjustment is appropriate. We do not think there is any need for any further adjustment," he said. "It's a question of time. It will come back within the band." Banks complained at the end of last year when the central bank took two measures designed to curb speculation on the currency. First, it banned banks from holding any of their own money in dollars. Then it decreed overnight that dollars bought from the interbank market can be held only for up to 48 hours. JP Morgan in its statement raised concerns that such tightening would hurt foreign investors' ability to replicate Nigeria's exposure in the index. Emefiele denied this, saying the moves were necessary. "We want as much as possible to avoid speculators. This will not hurt true dealers and true investors in the market," Emefiele told Reuters on Friday. "If there's any foreign or local investor that wants liquidity, we can provide it." However, dealers say the restrictions introduced late last year have substantially reduced market liquidity. Removal from the index would force funds tracking it to sell Nigerian bonds from their portfolios, potentially resulting in significant capital outflows. This in turn would raise borrowing costs for Africa's largest economy, although analysts said they did not expect JP Morgan to take such a step. Emefiele noted that Nigeria's debt ratio's remain low, compared with its market peers.
]]>