Nigeria: Nollywood Divas in Their 30s, 40s Yet to Marry and Why – Rita Dominic, Benita Nzeribe
By Juliet Ebirim [caption id="attachment_15116" align="alignleft" width="260"]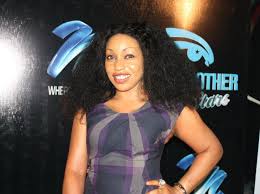 Rita Dominic[/caption] The dream of every woman is to find a man to spend her entire life with. Even the Holy religious books have enjoined men and women, to seek each other out and cohabit as man and wife. But as beautiful and simple as this may sound, marriage has long gone from being a simple item on a menu, it has become a task, as finding a true life partner has become as difficult as finding a needle in a haystack. It is particularly more difficult for the womenfolks as they have to be proposed to. As liberated as our society is now, it is hard to find a woman that would go out of her way to propose to a man. The norm is the other way round. So, for a woman, waiting to get a marriage proposal may me as certain as waiting for the proverbial hen to play a golden egg. It doesn't have to do with beauty, wealth or status, or else all the Nollywood divas would have been long married before they hit their 30s. Why are these ladies still single in spite of their relative affluence and beauty? Meet some of Nollywood singles in their 30s, 40s still single and why: RITA DOMINIC has an axe to grind with the media
Blessed with a young and beautiful face, popular Nollywood actress, Rita Dominic, who has carved a niche for herself in the industry is yet to tie the knots at about 40 years. The actress who produced the blockbuster movie, The Meeting, is seen by many as a wife material, but it is amazing to her fans that she is still single. She was rumoured to have dated Jim Iyke in the past and recently disclosed that she will settle down once she meets the right person as she didn't choose to remain single. She once accused the media of ruining her relationships, each time she has any looking good for the altar. BENITA NZERIBE still searching for true love Benita Nzeribe is one actress whose works have brought recognition. When it comes to marriage though, she has not been lucky. When asked why she is yet to get married, actress Benita Nzeribe said: "If I have to say the truth, marriage is not all about money or the little things of life. We should marry for real love. That is why I see myself as being able to marry whoever I am in love with, no matter his status in life. That is to say,even if the guy is a wheelbarrow pusher, I would marry him as long as my heart is with him."
I am not under pressure to get married – Halima Abubakar
Halima Abubakar is one actress that is well endowed physically, but is yet to get married. Hear her:"I don't know why people always seem to be putting pressure on others to get married. When the marriage doesn't work out, they will be the first to criticize you. My parents are not pressurising me to get married; my family is not pressurising me to get married either. So, I don't see why I should let anyone pressurise me into marriage."
As a woman I am ready for marriage – Franca Brown
Popular Nollywood thespian, Franca Brown recently spoke about her single status and her readiness to get married if marriage comes her way. The actress who is over 40 has a daughter. Speaking to Vanguard recently, she said "I believe in marriage. I was born into a home, I have a father and a mother. But marriage has not come my way, and I don't think it's yet a challenge to me. When it comes my way, it comes. As a woman I am ready for marriage".
When any good man comes along – ANGELA PHILIPS
The beautiful and busty 'Peacemaker' star actress talked about her single status to Vanguard recently. Her words "If any good man comes to marry me and I like the person, why not? Maybe the ones coming are the wrong ones. I will like to marry a God fearing man, a trustworthy person, a friend who will be like my brother, father and husband. Everything rolled into one".
I have not found the right man – Ejiro Okurame
Beautiful Delta State born actress, Ejiro Okurame spoke about her marital status recently. "I am old enough to get married and have children. What has kept me single this long is the fact that I have not found the right man".
Qualify me as a late starter in marriage – Ada Ameh
40 years old plus-sized actress, Adah Ameh is still single though she has a grown up daughter who she had at 14. The actress talked about her single status in a newspaper interview. "I am still very single. I believe I will get married some day. I don't know when, but I will be married. I am beautiful. I am fearfully and wonderfully made. When the time for marriage comes, it will happen. Some people are late starters while some others are early starters. Maybe you will qualify me as a late starter in marriage. The most important thing is that I will get married some day." *Source
allafrica
]]>