<![CDATA[By Honoré Banda in Lusaka* [caption id="attachment_15505" align="alignleft" width="300"]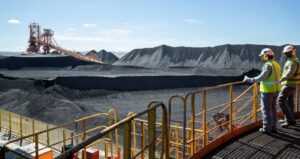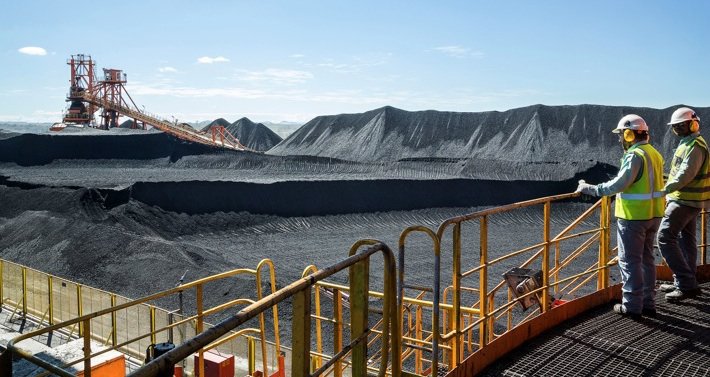 Coal prices are down, but companies like Vale take a longer term, cyclical view©Marcelo coelho/vale[/caption] The rise and rise of global commodity prices is over, but it's not all gloom and doom in the mining sector. What we can expect in the coming year is a geographical shift in both the African countries offering the best investment environment and the global players looking to profit.
Prognosticators could be forgiven for taking a gloomy view of the mining sector. The global economy's tentative recovery appears to be stalling. Chinese growth is slowing, Europe and Japan look headed for recession and the US faces an uncertain future without the stimulating effects of the Federal Reserve's ultra-loose monetary policy.
Taken in sum, it makes for grim reading. Mining generates close to one third of the African continent's gross domestic product, so if demand for natural resources falls, the negative effects will be wide-spread. Tax receipts will fall, government spending will be curbed and jobs will suffer. It could also spell the postponement of undeveloped mining projects that will no longer be profitable with lower mineral prices. That is at least how the conventional thinking goes. The reality is more nuanced. For one thing, the value of some minerals has improved during the past few months. While iron ore prices plummeted, dropping more than 40% since the start of the year and jeopardising a host of high-cost West African mines, prices for aluminium, zinc and nickel rose. Burundi is of interest to investors for its large nickel reserves. Burundi's Musongati Mining is starting preliminary works on deposits there but needs to address the country's weak transportation and electricity infrastructure. The consultants at EY argue that high energy prices and competition for water resources will be obstacles to greater mining growth in many African countries in 2015.
Copper still compels
Although copper prices fell around 8% between the end of 2013 and October 2014, the prospect of global supply shortfalls means many chief executives remain committed to seeing through investments in countries like the Democratic Republic of Congo (DRC) and Zambia. "The outlook for copper demand remains compelling as emerging economies transition to consumption-led growth," said US-based Citibank in a recent report. Drilling down deeper, a host of other factors come into play. Major international mining companies like Anglo American, Rio Tinto, Vale and Glencore tend to pay little heed to short-term price volatility, even over a three-to four-year period. Instead, their strategy of investing throughout the commodity cycle is supposed to ensure that they lock in huge profits when global demand rises. Rather than a commodity-centric approach, the view they take is to look at whether their individual assets across the world – their mines and processing plants – continue to meet required performance thresholds. In this analysis, what matters more are things like tax and royalty rates, security and infrastructure. In taking the temperature of the continent's mining sector, executives pay closest heed to its politics.
Investor-friendly
One need only look at the contrast in investor sentiment in Côte d'Ivoire and South Africa. The West African country's fledgling mining sector is dwarfed by South Africa, still one of the world's largest precious metals producers. More exploration spending is heading in the direction of Côte d'Ivoire for its more favourable fiscal terms and a government that is seen, at least by company bosses, to encourage foreign investment in mining rather than raising the rents on it. Other countries with governments interested in attracting new investment, like Ethiopia, are host to more exploration efforts. The country has substantial reserves of potash, platinum and gold, and the government plans to triple revenue from the sector from its current level of $600m over the next decade.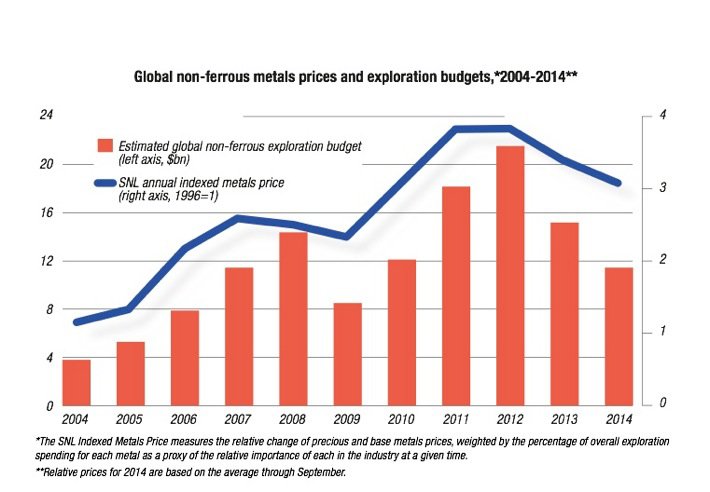 On the other hand, the country attracting the lion's share of new spending on the continent is the DRC, long reputed for its corruption and inefficiency. Its unparalleled store of riches, estimated to be at least twice as large as South Africa's reserves, come with major political risks. Uncertainty lingers ahead of 2016's presidential elections, while long-running tensions in the east and even the copper-mining heartland of Katanga continue to simmer. But the DRC's copper mines, neglected under successive governments, hold deposits of unparalleled quality. Glencore, the Swiss-based commodities and mining giant, controls some of the country's oldest mines, once run by state-owned Gécamines but subsequently sold on to smaller players like Dan Gertler's Fleurette Group. Glencore has spent hundreds of millions of dollars renovating ageing infrastructure, boosting production nearly 50% this year alone. By the end of 2014, Glencore expects to be producing 200,000tn per year from its flagship Mutanda mine. Paul Gait, an analyst at Sanford C. Bernstein, said in a research note in November that the continent's copper production would accelerate in the coming months, with Glencore best placed to cash in. Gait argues that copper prices will rise as supply dwindles, benefiting lower-cost producers like Glencore, whose DRC mines hold ores extractable at better margins than those in copper producing areas in places like Chile and Peru. The late-October death of Zambia's President Michael Sata could have big implications for the country's copper mining industry. Under Sata, Zambia raised royalties and withheld tax rebates owed to some of the mining firms operating in the country, including India's Vedanta and Glencore. Investors will be watching closely to see how the elections to decide on a presidential successor unfold and whether the new leader will roll back some of Sata's policies. Of course, the picture remains bleak for commodities like iron ore and oil, while coal prices also weakened considerably since the beginning of the year. Tanzania and Botswana are two countries that are seeking to use their coal assets to boost domestic electricity production in the years ahead. But even as some projects have suffered, investors have sensed buying opportunities. London Mining, the beleaguered London-listed iron ore company that sold its prized Marampa mine in Sierra Leone to mining mogul Frank Timis after it went into administration in October, is a case in point.
India's appetite
And while the appetite of some Chinese investors for African resources has cooled, the more pro-business policies of India's new premier, Narendra Modi, have encouraged the other Asian giants to seek out cheap raw materials to help stoke the next phase of economic growth. For months, Rio Tinto sought in vain for a buyer for its Mozambique coal assets. It largely wrote off the coal mines, acquired as part of a disastrous $3.9bn deal by then chief executive Tom Albanese, after struggling to find a profitable way to extract and ship the coal. The Indian government-backed International Coal Ventures snapped the mines up in October for $50m, a deal that some industry insiders say could portend other similar transactions. In October, Canada's African Barrick Gold chief executive Brad Gordon said the company will be on the lookout for a trans- formational African deal in 2015. "When prices are low, that's the time to buy," says one London-based investment banker who requested anonymity. He says that private venture capitalists like former Xstrata chief executive Mick Davis, and state-backed Indian and Japanese firms, will be the most likely to buy. "Mick is on the hunt, but he'll have some competition. The Indians have deep pockets, too," says the banker.
]]>