Liberian Civil War Escapee-Turned-US Entrepreneur Named to Advisory Council of Federal Reserve Bank
<![CDATA[
By Diana Ozemebhoya Eromosele*
Adenah Bayoh has a million-dollar real estate portfolio, a thriving restaurant business and a life journey that began in Liberia.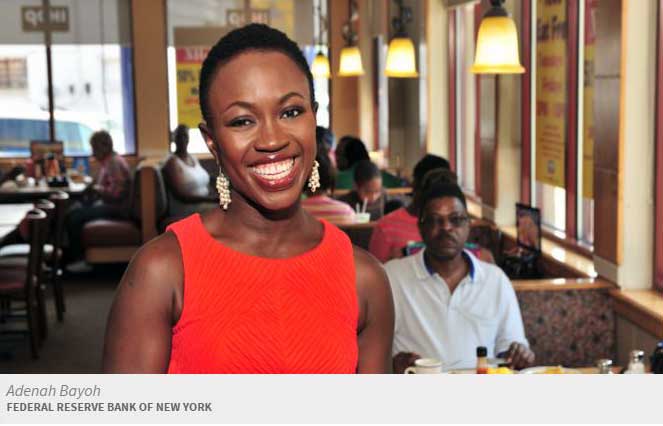 Adenah Bayoh immigrated to the U.S. when she was just 13, escaping a civil war in her native land, Liberia. She put herself through college by working three jobs, one of which was as a teller for a bank, where she rose up the ranks, became an executive and saved enough money to begin her foray into real estate—first by becoming a landlord for small, residential properties and then multifamily homes. After leveraging that initiative into a full-blown real estate portfolio, Bayoh told NJ Biz that she began to grow fond of her time working in her grandmother's restaurant in Liberia, and soon became an IHOP franchisee. Her location in Irvington, N.J., is one of the fastest-growing locations in the Northeast and the second-largest employer in Irvington.
On Tuesday the Federal Reserve Bank of New York named Bayoh to its Small Business and Agricultural Advisory Council. In a press statement, Bayoh described her excitement, and said she is looking forward to representing working-class communities and small-business owners. "As an entrepreneur operating in disadvantaged urban communities, I look forward to being a voice and an advocate for these communities as well as for other small-business owners," Bayoh wrote.
"Through my real estate and restaurant businesses, I have seen firsthand the transformative impact that redevelopment coupled with higher-level services has on our urban centers, and I welcome the opportunity to share my unique experience with the Federal Reserve Bank of New York," she continued. https://www.youtube.com/watch?v=kPHQloFIcrQ The Federal Reserve Bank is one of the nation's 12 reserve banks that create monetary policy and regulate financial institutions to sustain the country's fiscal health. According to the bank's press release, Bayoh "will advise on economic and financial issues affecting small business and offer input on Federal Reserve Bank policy." Source: By Diana Ozemebhoya Eromosele –
The Root
/
globalmediabuzz
]]>