Liberia: Only 5 people being treated for Ebola in country
<![CDATA[By JONATHAN PAYE-LAYLEH* [caption id="attachment_15907" align="alignleft" width="200"]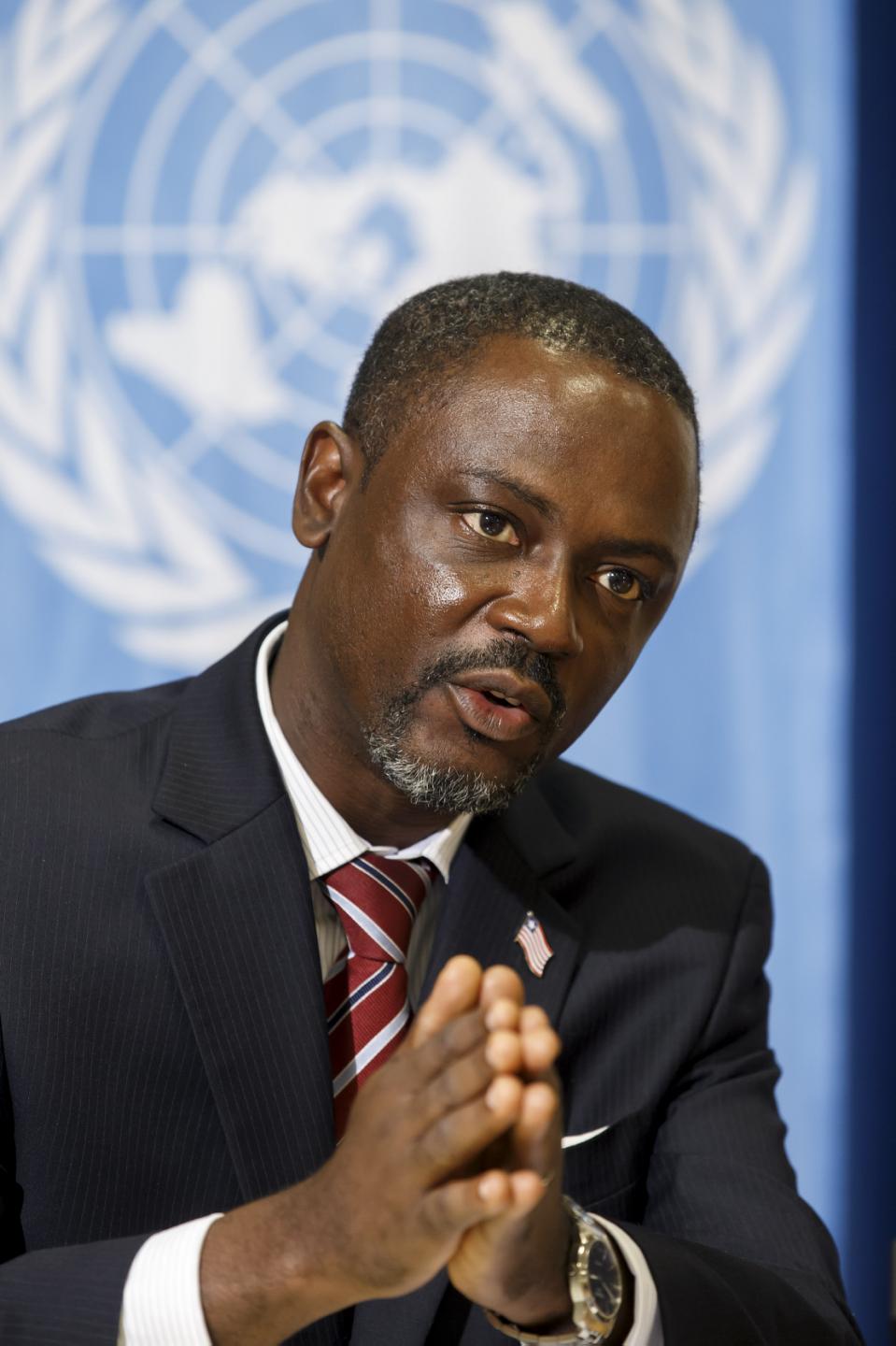 Axel Addy, Minister for Industry and Commerce of Liberia, speaks to the media about the impact of Ebola in his country during a news conference, at the European headquarters of the United Nations in Geneva, Switzerland, Monday, Jan. 26, 2015. (AP Photo/Keystone,Salvatore Di Nolfi)[/caption]
MONROVIA, Liberia (AP) — Liberia said Monday that there are currently only five confirmed cases of Ebola in the entire country — a dramatic turnaround in the West African nation where the virus has taken its deadliest toll.
At the height of the outbreak in August and September, Liberia was recording more than 300 new cases of the virus every week. To date 3,636 Liberians have died of Ebola, according to the World Health Organization.
But the outbreak has begun to wane. Now there are now just five people in the country being treated for Ebola, Tolbert Nyenswah, who heads the country's Ebola response, said Monday.
In her state of the nation address Monday, President Ellen Johnson Sirleaf said that, at the height of the outbreak, Liberia was the "poster child of disaster."
"Our hospitals and clinics as well as our schools closed down. People ran away from their families and homes. Our economy was on the verge of collapse," she told lawmakers, adding that the initial response from Liberia and the international community was weak.
"I can say today that despite all of this that our nation has remained strong, our people resilient," said Sirleaf.
]]>