The Kenyan dance taking nightclubs by storm
<![CDATA[By Charlotte Pritchard and Manuel Toledo*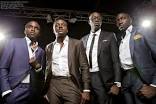 One of Kenya's best-known bands are on a mission to reclaim the country's dance floors and create their own national Gangnam Style hit. So they've taken a traditional dance and made it cool.
Sauti Sol are the hottest band in Kenya right now, so it's surprising that they've turned to an old dance more common at rural weddings than city hotspots. Folk dances and fashionable nightclubs don't usually go hand-in-hand but Sauti Sol chose the traditional moves of the Lipala for the video of their hit song Sura Yako – and it's taken off in a big way. "It's been a while since Kenyans have had a dance," says singer Willis Chimano. "In my younger years we used to have the helicopter dance and the cuckoo dance – those moves were there in the clubs and everyone was doing them." But as Kenyans became more prosperous and better connected to the international music scene, they started to copy the moves they saw on television and the internet, mostly foreign bands. Sauti Sol felt that got boring though – they had grown up inventing their own routines and didn't just want to copy other people. https://www.youtube.com/watch?v=lEJw64Zl28U&feature=player_detailpage#t=0
"We never had access to those music videos and that's why we came up with phenomenal dance styles," says band member Bien-Aime Baraza.
Now Sauti Sol are making their own videos and becoming more influential – they won MTV Europe's Best African Act 2014 – and they believe the time is ripe for a Kenyan-inspired dance floor revolution. "What we need to do is take back our dance, take back the streets," says Baraza.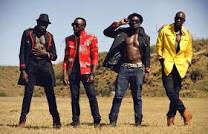 What was missing was a blend of the traditional with the contemporary. "The Lipala dance is actually a dance that has been practised by the Luhya tribe for the longest time ever," says Delvin Mudigi, another member of the band. And because everyone's familiar with it, it has really taken off, even spawning tributes on YouTube – like
this one
by the staff of a solar panel company. So we want to hear from you about which dance dominates the nightclubs in your country right now. *Source
BBC
]]>