Jacob Zuma calls for end to South Africa's xenophobic violence
By Crystal Oderson in Cape Town*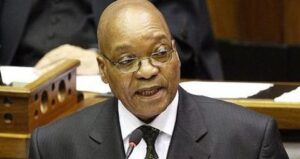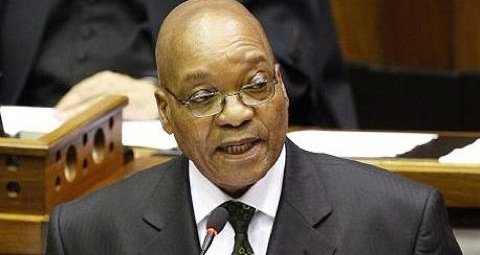 South African President Jacob Zuma has instructed the security forces to work with the local political leadership in the commercial capital of Johannesburg to end xenophobic violence.
Zuma's plea followed days of violence with l shops belonging foreign nationals were looted in the Soweto township.
Visuals beamed across the country showed foreign nationals fleeing for their lives, some hiding on rooftops, others hurriedly packing up the last few remaining items and mobs of people looting local shops.
Foreigners said locals had robbed them and chased them away. Two people have died in the attacks
The violence was sparked by the shooting to death to death of a teenager who tried to rob a store owned by Somalian national.
The Somalian has since appeared in court and the matter was postponed because there was no translator.
A second person was shot dead during looting in Zola on Wednesday night and police said the man was a foreign national.
More than 100 people have been arrested this week following the deaths.
They were arrested on charges including murder, robbery, public violence, and illegal possession of firearms.
Eight of them were foreign nationals allegedly found in possession of unlicensed firearms.
One was a policeman who was allegedly caught on camera taking part in the looting.
"The actions are pure criminality. For now we won't declare it xenophobic attacks," Gauteng safety member of the executive council Sizakele Nkosi-Malobane told reporters in Johannesburg.
An operations centre has been set up to co-ordinate the police's operations in the area.
The Confederation of South African Trade Unions (COSATU) urged South Africans to respect human rights.
"If South Africans see foreigners as scapegoats, the country will be on a slippery slope towards the destruction of the unity we have built in the trade unions and community organisations," COSATU said.
"Human rights are not just for South Africans but for all people, regardless of where they have come from.
"We must never forget that many of those who risked their lives in our liberation struggle and built our trade unions were migrant workers from all over the world."