There was good news. Now the bad news; Africa's biggest business flops of the past year
<![CDATA[By Mikolaj Radlicki*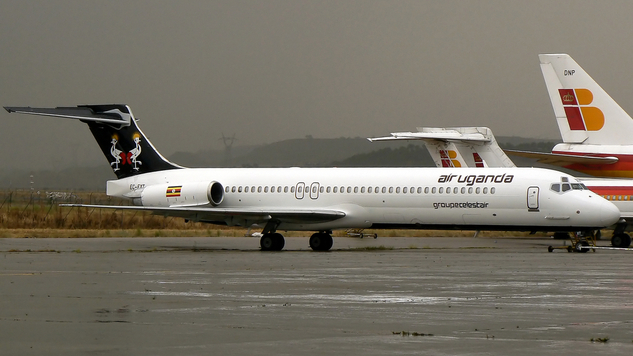 From a bank in South Africa, an airline in Uganda, a port in Mozambique, a mine in Senegal, and rubber plant in Liberia – investors lost their shirts.
LAST year countries across Africa managed to successfully complete a handful of economically significant projects which we covered a couple of weeks 
ago
. But where some rise, some usually fall too. There were also several businesses and business projects that failed in Africa too – some spectacularly so. Here is where and why:
African Bank Investments Ltd – South Africa 
The leading provider of loans with limited collateral, African Bank Investments Ltd, led by Leon Kirkinis, one of South Africa's most acclaimed bankers and richest citizens, all but collapsed. Set up in 1999 African Bank Investments focused on providing loans to South Africa's poorer citizens, asking considerable interest, but minimal financial security. This strategy quickly made the Bank the most popular loan issuer in the country. Kirkinis, no doubt a visionary, was determined to offer each and every South African the possibility to access credit and improve the quality of life.  It is clear why this business strategy, although lucrative, posed significant risks. Each time African Bank lent money to its clients without collateral, it ran a risk of obtaining "bad loans" and therefore the possibility of clients bailing on repayment. The bank also indulged in unnecessary business extravagances – for example the purchase of one of country's biggest, but troubled, furniture retailers Ellerine, added to instability.  The risks taken started showing in 2012, when, following the platinum mine unrest, many miners began defaulting on loans. In 2013 the bank was charged with reckless lending without adequate prior credit assessment and billed extensively. In June 2014 information was released that revealed that almost one in three loans at the bank were going bad. In August the Bank posted a record $739.5 million loss and Kirkinis resigned. The South African Reserve Bank (SARB)  intervened to save what was left of African Bank Investments Ltd, but the reality of unprotected loans for every South African is over.
Pemba Port – Mozambique  
The $330 million port deal in the coast town of Pemba, signed by a South African company Muyake SA in 2012, failed. The contract has now been taken over by ENH Integrated Logistics, a firm controlled (51%) by the Mozambican government that had previously given the go-ahead to Muyake SA. Orlean Invest Nigeria, a reportedly dodgy Nigerian entity partnering with Sonangol Integrated Logistics Services, owns the other 49% of ENH Integrated Logistics, which adds an extra layer of shadiness to the situation. Muyake SA has since filed a formal court complaint, demanding $143.9 million for forgone investments and loss of potential profit. The Development Bank of South Africa, funded by taxpayers' money, lost $1.5 million by financing the project's initial phase. It is unclear if any of the entities will retrieve the money they advanced. The 170-trillion cubic feet natural gas market in Mozambique is one of the largest in the world, luring in hot money from all over the continent.  Despite Muyake's documents proving the award of the contract, a statement was released in April 2014 affirming that the license for port construction will be "awarded in favour of a foreign third party with prejudice to the complaint." In August ENH began work on the port. What went wrong? It seems outright corruption once again prevailed when the potential profits were just too big to be shared.
Air Uganda – Uganda 
The Ugandan main flight carrier was grounded on June 17 by Uganda's Civil Aviation Authority (CAA), which withdrew its operating certificate. The airline, owned by one of Africa's biggest investors and philanthropists, the Aga Khan, has since reapplied for the Air Operating Certificate, but the process was been delayed to the point where many experts predicted Air Uganda would be broke by August. Later in the year, the board of directors of Air Uganda decided to keep the airline grounded, effectively terminating all of its operations. It was argued that massive financial losses and the damaged reputation were not worth saving. Instead, plans were floated  to revive state-owned Ugandan Airlines, a national airline liquidated 14 years ago.  By end of the year, neither Air Uganda or Uganda Airlines "The Flying Crane" as it was called, had fluttered a wing. This outcome was felt by international travellers, as reduced competition on the route hiked ticket prices. Kenyan Airways yanked up its ticket fare between Nairobi and Entebbe to the dismay of its customers. RwandaAir was a little more humane, but it too put on a few more dollars on its flights in and out of Entebbe.
Faleme Iron Ore Mine – Senegal 
In 2007 the world's largest steel maker, Arcelor Mittal, signed a deal to invest $2.2 billion in an iron ore mine in the country's far east. The project, including a new port and a 750km railway, all to exploit the 750 million tons of iron reserves, was cancelled. Hit by the economic downturn of 2008 Arcelor Mittal suspended the construction indefinitely. Senegal received $150 million (from the $750 million it has been seeking from the company) in damages for severe delays and cancelled the contract. The Ministry of Industry and Mines stated that the current 3% that the industry is contributing to the country's GDP ought to grow significantly in order to maintain Senegal's goal growth rate of 7-8%. There are high hopes associated with mining that could become Senegal's principal export and account for at least 34% of exports. In addition to the $150 million Arcelor Mittal also agreed to share $50 million worth of research done on the site since 2007.
Rubber Plant – Liberia 
An American-Dutch collaboration came together to replant an old rubber tree forest, using the old trees for fuelling a bio-mass power station in Liberia. The $310 million business venture planned by US Overseas Private Investment Corporation (OPIC) and Buchanan Renewables, a Dutch-registered company, was completed, leaving the local communities unable to sustain their livelihoods. The pro-poor, eco-friendly project idea, as it was initially assumed, pushed the local population "deeper into extreme poverty". The local farmers and charcoal producers went out of business, unable to compete with the bio-mass plant. The formal complaint to OPIC, which has since withdrawn from the area, states: "OPIC, in violation of its social and environmental rules, failed to require an appropriate level of due diligence regarding [Buchanan Renewables'] operations in Liberia and did not take adequate action to stop or remedy the harm experienced." Hunger increased considerably in the area where people are now seeking reparations. Despite signing some agreements with OPIC, it was not clear, it seems, that the proposed set-up would render the communities entirely dependent on the company. *Source
mgafrica
]]>