E.Guinea 'proud despite criticism from our enemies' – president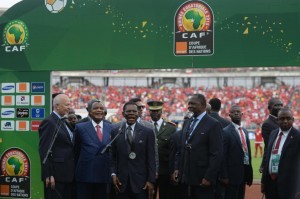 Bata (Equatorial Guinea) (AFP) – Equatorial Guinea's president Teodoro Obiang Nguema said on Saturday his country was "proud" to host the Africa Cup of Nations "despite criticism from our enemies".
Obiang was speaking at the opening ceremony of the 30th Cup of Nations in Bata before the first game, between Equatorial Guinea and Congo Brazzaville.
"Equatorial Guinea warmly welcomes the sporting youth of Africa and modestly offers its contribution and its hospitality," he said.
"Our country is proud to host the 30th Africa Cup of Nations, less than two months after being named as hosts, despite criticism from our enemies."
Obiang's speech was loudly applauded by the home fans who filled the Estadio de Bata, where the Nzalang Nacional were held to a 1-1 draw by Congo in the Group A game.
The home fans then gave a rousing rendition of the country's national anthem prior to the match, which was attended by the presidents of Gabon, Congo Brazzaville, Togo, Mali and the Central African Republic.
Equatorial Guinea were only named as hosts in November after original hosts Morocco withdrew due to fears over the spread of Ebola, as the virus ravages parts of West Africa.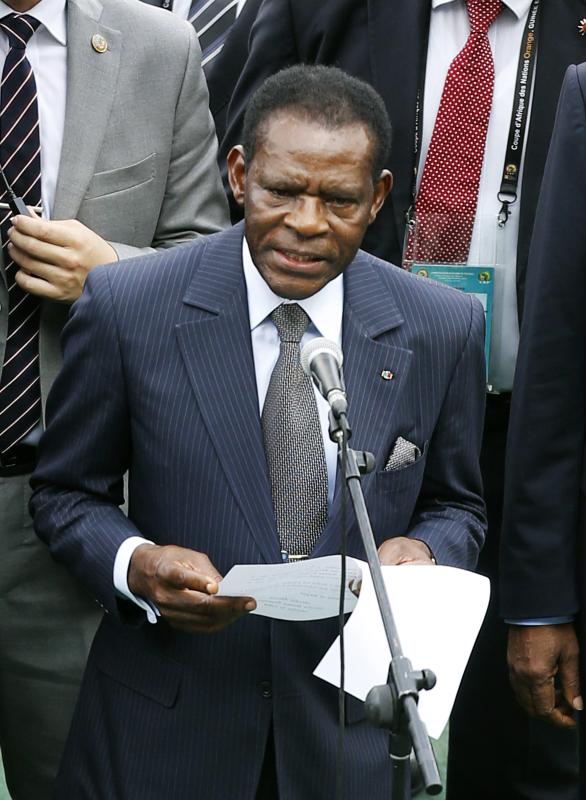 The build-up to the competition has been overshadowed as much by concerns about facilities for teams and visitors as for fears of Ebola.
Obiang has been president since 1979, holding an iron grip over the tiny central African state. He won more than 95 percent of the vote when he was reelected in 2009.
*Source Yahoo/AFP