Cyril Ramaphosa – South Africa's leader in waiting
<![CDATA[By Crystal Orderson in Cape Town* After helping to found Africa's largest trade-union federation and establishing a multi-billion-rand conglomerate, Cyril Ramaphosa is back in frontline politics. [caption id="attachment_15350" align="alignleft" width="710"]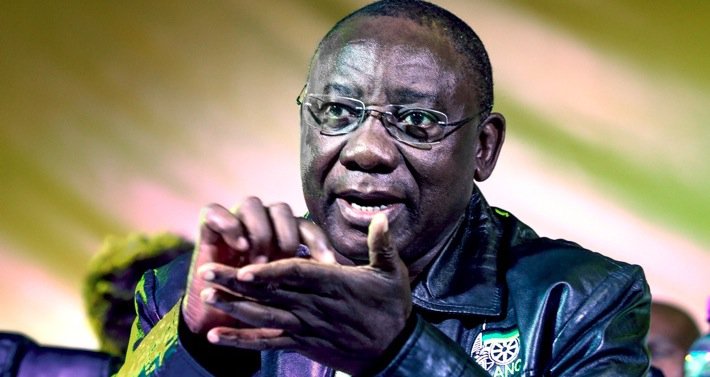 Simphiwe Nkwali/Sunday Times/Gallo Images/Getty Images[/caption] Perhaps the most poignant task for Cyril Ramaphosa after his elevation to deputy president in June is to try to forestall the breakup of the Congress of South African Trade Unions (Cosatu).
He had helped found it and became its first general secretary, turning it into a powerful movement with the United Democratic Front in 1985 to confront the apartheid regime. That coalition became the triple alliance of the African National Congress (ANC), Cosatu and the South African Communist Party. Today Cosatu is divided between those, such as its president, Sdumo Dlamini, who back President Jacob Zuma, and his opponents led by the National Union of Metalworkers of South Africa (NUMSA), with some 350,000 members. Fearful of the consequences of Cosatu's breakup, the ANC's national executive committee asked Ramaphosa to mediate between the factions. But on 7 November, Cosatu announced it was expelling NUMSA, which immediately said it would appeal against the decision. Ramaphosa tells
The Africa Report
(TAR) that the ANC "would never leave Cosatu alone. We want to walk every inch of the way with them. The ANC has a responsibility to preserve and advance the integrity of Cosatu. We want workers to be united in their unions […] Cosatu should remain a militant voice advancing the interests of working people."
Publicly, Ramaphosa has remained conciliatory towards NUMSA. Just before Cosatu's expulsion order, he told TAR: "We've put all our energies in making sure that Cosatu remains united […] What we got very clearly from all the unions is that Cosatu is their home, and it's our preference that Cosatu should remain united."
Farming reform
Despite the setbacks, Ramaphosa will stay with the Cosatu project if only to limit the damage to the ANC. In November, to tackle growing rural discontent, he called together local government minister Pravin Gordhan and labour minister Mildred Oliphant with a group of farmers, farmworkers and trade unionists, including Cosatu. "Change has to happen. We cannot carry on like this, and we have to find a way for true and lasting transformation [in farming]," Ramaphosa tells TAR. He speaks of trade-offs and a new social contract based on the economic strength of the country's agriculture. "Think out of the box, re-imagine a successful farming sector," he told a gathering in Paarl, the centre of the country's wine industry. He also called on "farmers to stop the evictions of farmworkers". Antagonisms between farmers and farmworkers have continued, with illegal evictions pushing thousands of families onto the streets. Ramaphosa said there would be a moratorium on evictions until at least next year. Niklaas Koopman, 57, who faces eviction after living on a farm for 40 years, applauds Ramaphosa's statement: "I am delighted he has announced the moratorium. It will help thousands of families." Farmers were less impressed. Theo de Jager, deputy president of agricultural association AgriSA, says: "This is cheap politicking that will cost our country dearly. It speaks of poor leadership in the ANC and puts tremendous pressure on the only sector that has not collapsed under poor economic policies." For Ramaphosa's older supporters, his return to political centre stage is a reminder of the hopeful 1990s after the collapse of apartheid. "It is the Cyril of old, bringing sophistication and understanding to the issues. Unlike Zuma, who seems not to care, Cyril is much clearer as to what needs to be done," says a senior trade union leader who requests anonymity. Those memories of Ramaphosa's key political role go back to Nelson Mandela's release from the Victor Verster prison near Paarl in the Western Cape on 11 February 1990. That morning Ramaphosa was in hospital recovering from pneumonia, reading a book by historian Barbara Tuchman. On hearing of Mandela's imminent release, he pulled out his drip and left hospital. Six hours later, Ramaphosa held the microphone for Mandela as he made his historical freedom speech on the steps of Cape Town's City Hall alongside his wife, Winnie, and Walter Sisulu.
Taking a sabbatical
That propinquity to Mandela suggested to many that Ramaphosa was his natural successor. Yet in 1996 after having led the ANC team to negotiate a radically new constitution, Ramaphosa resigned as ANC secretary general and member of parliament. ANC insiders explained that once it was clear that Thabo Mbeki, a leading figure among the ANC exiles and someone close to former ANC president Oliver Tambo, would pip Ramaphosa for the succession, the die was cast. Tom Lodge, a former professor at Witwatersrand University, writes: "Ramaphosa does not wear tweed sports jackets like Mbeki. He is his own man politically, and his experience in collective bargaining has given him an acute sense of the limits of possible." It was seeing those limits – in the short term – that persuaded Ramaphosa to take a break from power politics. He went into business, becoming deputy chairman of the black-owned business New Africa Investment and then built an empire in telecommunications, mining and banking worth an estimated R6.5bn ($579m), according to local analysts. Lodge describes Ramaphosa as "a superb political negotiator, combining personal warmth and high-spirited humour with calculating courage." He has the confidence and charisma to make him a prime target for journalists trying to decipher the latest political developments. Ramaphosa's friends saw his sabbatical in the business world as a temporary aberration. Politics – not price-earnings ratios – remained his consuming interest. Ahead of the ANC national conference in Mangaung in December 2012, ANC members in KwaZulu-Natal led by Zweli Mkhize, a former premier of the province, lobbied for Ramaphosa to be on President Zuma's slate of candidates in the party elections. It catapulted Ramaphosa back into frontline politics as the ANC's deputy president. After this year's national elections in May, Ramaphosa was appointed national deputy president and leader of government business. He has relentlessly criss-crossed the country, meeting farmers, workers, businesspeople and opposition leaders, and has flown to South Sudan on diplomatic missions.
Tough questions
As leader of government business, Ramaphosa fields questions in the National Assembly and the National Council of Provinces, the upper house. Switching between the country's main languages, he comes across as well briefed and knowledgeable. In November, Ramaphosa defended Zuma's absence from parliament after Zuma was barracked by parliamentarians from the Economic Freedom Fighters party. He explains: "The relationship between government and opposition should be based on respect […] it becomes difficult when there is howling and screaming in the house." A close aide to Ramaphosa insists that he wants to make parliament work for all sides: "The deputy president is not shying away from Lonmin or the Marikana massacre. He believes South Africa is a democracy, and he must answer the tough questions." The worst blemish on Ramaphosa's record goes back to the August 2012 Marikana massacre when he was a shareholder and non-executive director of Lonmin, one of the platinum mining houses involved in a labour dispute. Several emails were subsequently leaked in which he called for intervention from the highest levels of government to clamp down on the striking workers.
Bruised reputation
Ramaphosa then phoned the minister of police Nathi Mthethwa to ask for an increased police presence around Marikana to deter violence. Tragically, the fighting escalated and police shot dead 32 mine workers in the worst post-apartheid violence. Geoff Budlender, a lawyer for the mine- workers, holds Ramaphosa partly to blame for the police action. On the other hand, a senior official in Cosatu, which had opposed the strike at Marikana, argues: "There was lawlessness, and the police had to act against the violence and aggressive mine workers. It's easy to blame Cyril." It is unlikely that judge Ian Farlam's commission into the Marikana massacre will hold Ramaphosa directly responsible, but the episode has damaged him, according to his generally sympathetic biographer Anthony Butler. "A picture emerged during the [Marikana] hearings of a businessman overstretched by multiple board memberships, inattentive to the living conditions of workers and serving as a broker between the company, the ANC, the National Union of Mineworkers and the government," wrote Butler. The most merciless judgement on Ramaphosa is likely to come from his supporters in the growing black middle class and business world who have high expectations. Their highest expectations relate to the national economy – that he will somehow be able to use his twin experiences as a trade union militant and as the billionaire owner of Shanduka Group to tackle rising unemployment and labour unrest. He organised a Labour Relations Indaba (consultation) under the auspices of a National Economic Development and Labour Council meeting in November with unionists, executives and politicians. "We need to start looking at income inequality against the backdrop of labour relations," he told parliament. "When we do succeed in finding solutions around these two issues […] we will expand our economy and improve the livelihood of millions of South Africans." A big advance would be to win agreement on implementing the national minimum wage, he added. On the diplomatic front, Ramaphosa has been an envoy in South Sudan, Sri Lanka and Lesotho. After some hard bargaining, he helped broker a deal between Lesotho's army, police and political factions. All this, he told parliament, was of direct interest to South Africa: "We are not Father Christmas in Lesotho. We have an interest we have to advance, and we buy our water from them."
A political bridge
Despite this heavy workload, Ramaphosa is careful not to steal Zuma's limelight, in an evidently difficult relationship. An ANC source describes Ramaphosa as "a bridge between the party, government and business. He is taken seriously and we need that bridge. The leadership issue tussle has not been talked about openly, but it is there and very underground. Right now he has the respect of the party". Ramaphosa remains an ANC man to the hilt and will not hear talk of disunity in the party. "Our membership base is growing and our influence is spreading," he tells TAR. "We remain robust and confident about our future prospects." Many, inside and outside the party, argue that Ramaphosa will play a key role in those prospects. Few doubt that he has his sights on the presidency. Like Judith February, an analyst at the Institute for Security Studies, most forecast a "bruising battle". Calls, from politicians such as Paul Mashatile, for Zuma to step aside for Ramaphosa are unlikely to help him. Ramaphosa's best chance for the presidency would be for Zuma to retire before the end of his second term, allowing him to take over automatically and be in pole position for the next ANC elections. But for now, the best guess, judging by Zuma's reinvigorated appearance, is that 'number one' is not going anywhere. And he has no intention of making things easier for 'number two.'
]]>