African Union agrees 'substantive' transport deal with China
<![CDATA[
Addis Ababa (AFP) – China and the African Union agreed Tuesday on an ambitious plan to develop road, rail and air transport routes to link capitals across the continent.
[caption id="attachment_15903" align="alignleft" width="300"]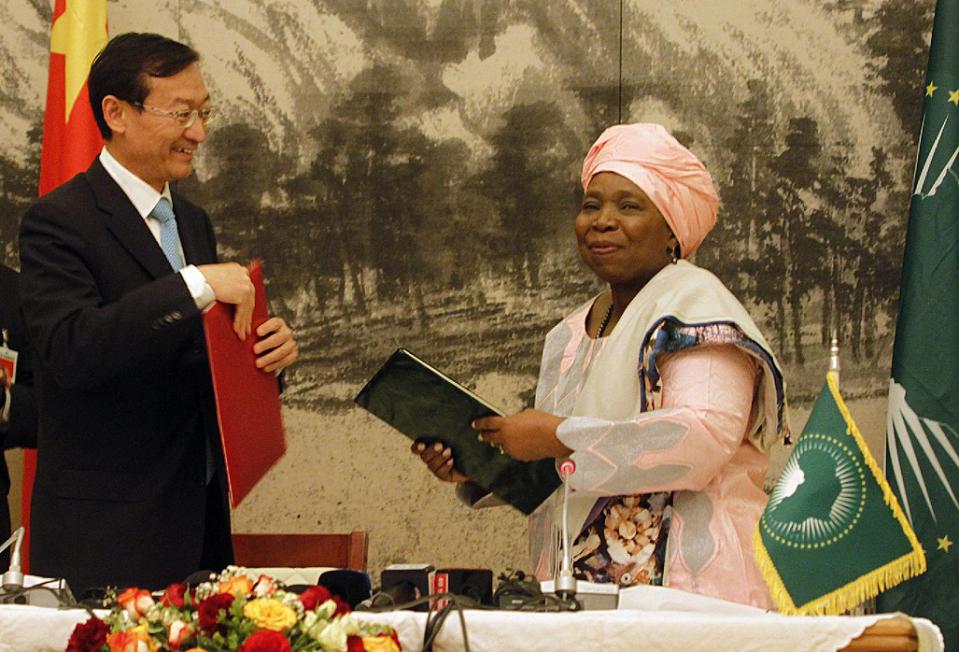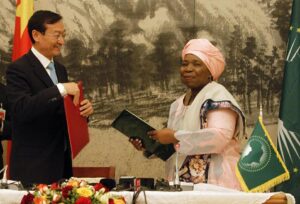 The chairperson of the African Union Commission, Nkosazana Dlamini Zuma (R), and Chinese Vice Foreign Minister Zhang Ming exchange memorandums of understanding on January 27, 2015, on a continent-wide infrastructure deal in Addis Ababa, Ethiopia (AFP Photo/Elias Asmare)[/caption]
African Union chief Nkosazana Dlamini-Zuma praised the proposal at "the most substantive project the AU has ever signed with a partner", although the ambitious project that includes highways and high speed railways is at present just a committment to develop the infrastructure, and contains few details.
The memorandum of understanding was signed at AU headquarters in Addis Ababa, ahead of a summit meeting of the leaders of the 54-nation pan-African bloc on Friday.
At present, the quickest route to travel across from one side of Africa to the other can involve flight connections routed via Europe, although major airport hubs are rapidly growing, including Addis Ababa and Nairobi in the east, Johannesburg in the south and Abuja in west Africa.
"This is the document of the century… the aviation agreement marks a new area for cooperation between the AU and China," said Zhang Ming, Chinese vice-minister for foreign affairs, after the signing ceremony.
"Africa is a vast continent where it must be possible to travel without transiting via Paris or London."
China, the continent's largest trading partner, is already involved in a raft of transport infrastructure projects.
*Source
Yahoo/AFP
]]>