Afcon 2015: The boycott that never was
By Taimour Lay in Bata*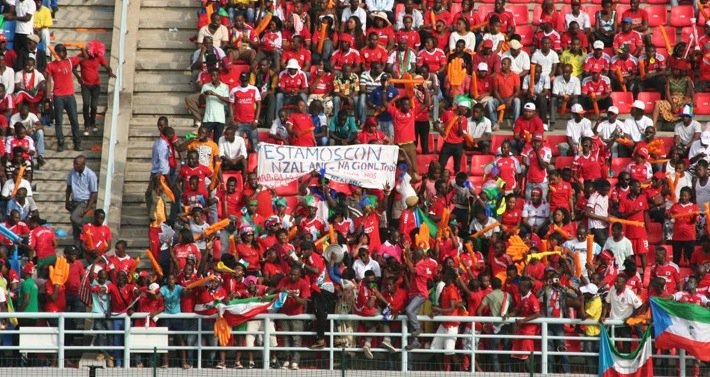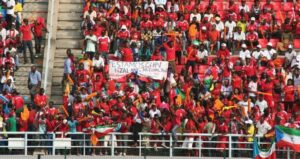 If anything the 2015 Africa Cup of Nations (Afcon) has been a big public relations coup for Equatorial Guinea, and with the price of tickets as low as $1, an opposition call for a boycott has fallen on deaf years.
Tournament hosts always buck the trend of low crowds at the African Cup of Nations (Afcon), but Equatoguineans have embraced their team with a special fervour, born out of a mixture of genuine enthusiasm and canny government incentives.
Ticket prices have been kept as low as $1, particularly in Ebebiyín and Mongomo. President Obiang Nguema claims to have paid for 10,000 to be distributed at each of the four venues.
"We have to give solemnity to Nations Cup, it is necessary to buy tickets to fill the stadiums," Obiang Nguema said last week. "Let those who have the means help the poor."
If that comment hardly represents Obiang's sorry record since taking power in 1979, it showed his determination that AFCON 2015, beset by difficulties since Morocco's withdrawal in November, should be a success – not for the football but for the public relations coup he hopes it will be for the regime.
Discomfort at Africa's flagship competition being held here – bread and circuses without the bread – exists in constant tension with the prospect of real drama on the pitch and the genuine joy in the stands.
The E-G opposition, a political party with one MP subject to periodic detention, last week called for the tournament to be boycotted.
Others critical of the regime accept that the battles over E-G's future are better fought on a different terrain. Over everything, the question of costs and priorities hangs.
As for the regime, people who spoke were not reluctant about the corruption and lack of job opportunities. "These are political problems. In a way, I blame us because we need to be braver," said Leemo, a 17-year-old student.
Concerns that local fans would not show interest in matches not involving the hosts were allayed when spectators turned up in their numbers, proving that football provides collective relief, even in a country held for so long in paranoid isolation.
The fans came in 2012 too when an E-G side with little or no standing on the continent managed to make the quarter-finals, including a sensational win over Senegal in the group stages.
A draw in the opening game this time around does not end hopes of matching that advance. Their next game here against Gabon will be critical.