Zimbabwe's president alleges US plot against him
<![CDATA[By FARAI MUTSAKA* [caption id="attachment_14581" align="alignleft" width="300"]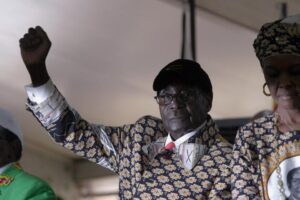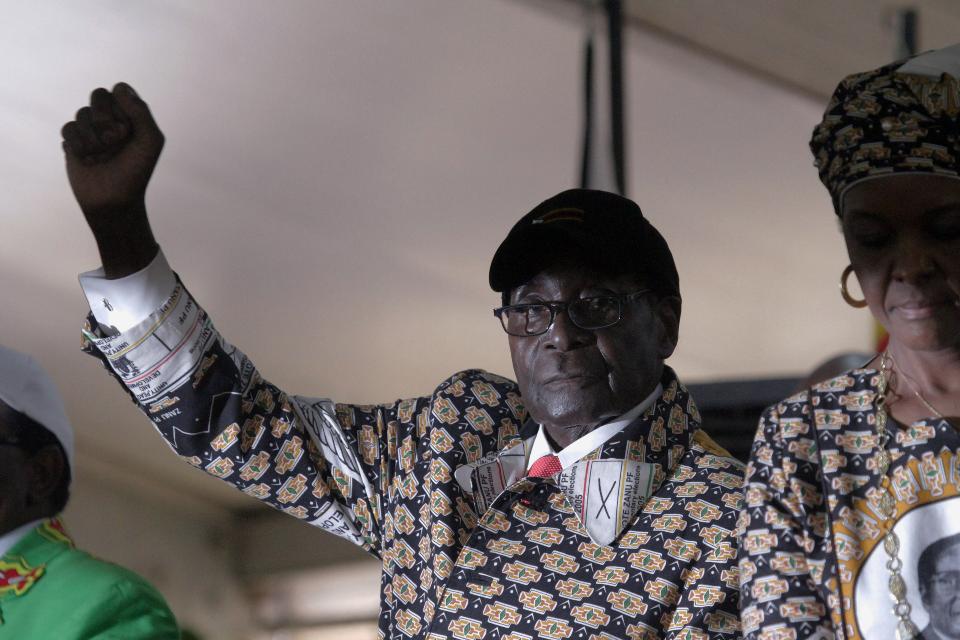 Zimbabwean President Robert Mugabe gestures as he greets the crowd upon arrival on the last day of the Zanu PF 6th National Congress, in Harare, Sat, Dec. 6, 2014. Zimbabwe's vice president was a rebel commander known as "Spill Blood" during the war against white rulers and, at the age of 25, became the youngest Cabinet minister after independence. Now she is a political pariah, accused of plotting the downfall of President Robert Mugabe with the help of nocturnal sorcery. (AP Photo/Tsvangirayi Mukwazhi)[/caption] HARARE, Zimbabwe (AP) — Zimbabwean President Robert Mugabe on Saturday accused his vice president of plotting with the United States Embassy to remove him.
In a massive tent in an open field in the capital Harare, Mugabe told about 12,000 members of the ruling Zanu-PF party that his spies had followed Vice President Joice Mujuru to the U.S. embassy, where he said she held secret meetings to plan his assassination.
The three-day party conference also formalized First Lady Grace Mugabe's position as leader of the Zanu-PF women's league.
The party conference re-elected the 90-year-old Mugabe to another five-year term as party president and authorized him to personally choose his vice president and other top party posts.
"I am open to competition, but not when it involves taking me out the Kabila way," said Mugabe, referring to the former leader of the Democratic Republic of Congo, Laurent Kabila, who was assassinated by one of his bodyguards in 2001.
Mujuru, once a freedom fighter in Mugabe's guerrilla army known by the nom de guerre "Spill Blood" in the local Shona language, is now a political outcast accused of conspiring with witches and foreign agents to remove the president.
"I met Joice when she was a young kid in the war," he said. "I strengthened her and even pushed her to get an education until she got a doctorate."
Mujuru, who became a member of cabinet at the age of 25 when Mugabe was elected president in 1980, was removed as the party's vice president during the conference.
Mugabe said his wife, Grace Mugabe, pushed him to appoint Mujuru as vice president in 2004.
Mugabe said he plans to announce Mujuru's successor later this week and assured a cheering crowd that the vice president and her allies, including spokesman Rugare Gumbo, who was also suspended, will not be considered.
"There will be disappointments," he said.
A front-runner is Justice Minister Emmerson Mnangagwa, who suffered the same treatment as Mujuru a decade ago but is back in favor.
Mujuru remains vice president of Zimbabwe. She did not attend the party congress.
*Source
AP/Yahoo
]]>