Ebola vaccine 'promising in African populations'
<![CDATA[By Smitha Mundasad* [caption id="attachment_14975" align="alignleft" width="640"]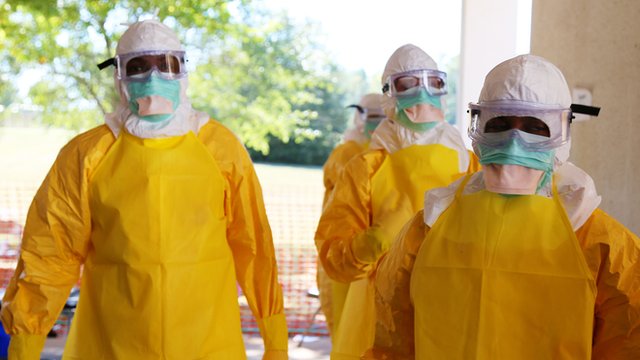 The virus is spread through close contact with infected bodily fluids[/caption]
The first-ever trial of an Ebola vaccine in Africa shows promising initial results, according to a report in the Lancet medical journal.
Scientists say it is a crucial step as other vaccines have shown lower levels of protection in African populations. Tests involving Ugandan and American volunteers reveal the vaccine is so far safe and generates an immune response in both populations. It provides reassurance for other trials currently underway, they say. The Ebola virus has killed more than 6,900 people in the worst-affected countries of Sierra Leone, Liberia and Guinea. No proven vaccine exists to prevent people from getting the disease, though
several trials are underway
. The aim of a successful vaccine is to train the immune systems of healthy people to produce antibodies – proteins capable of fighting off any future infections.
Viral protection
Researchers from the National Institutes of Health tested this experimental vaccine on healthy adults in Uganda, having first trialled it in the United States. Dr Julie Ledgerwood, the lead researcher, said: "This is the first study to show comparable safety and immune response of an experimental Ebola vaccine in an African population. "This is particularly encouraging because those at greatest risk of Ebola live primarily in Africa and diminished vaccine protection in African populations has been seen for other diseases." According to the study some 57% of people in Uganda who received the Ebola vaccine alone developed antibodies against Ebola in their blood. Dr Sridhar of the University of Oxford, commenting on the research, said the data provided reassurance about separate Ebola virus vaccines trials currently underway in Mali, the US and the UK. But further tests would be needed to see if the antibodies are strong enough and long-lasting enough to provide adequate protection against the disease. *Source
BBC
]]>