Zambia: Nevers Mumba Suspended From MMD – RB Adopted As Candidate
<![CDATA[[caption id="attachment_14305" align="alignleft" width="614"]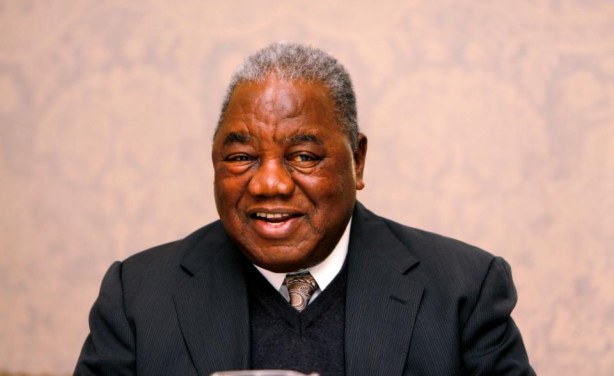 Photo: Boston University
Zambian former president Rupiah Banda.[/caption] A press conference held by the Movement for Multiparty Democracy (MMD) National Executive Council (NEC) this evening announced that party President Nevers Mumba has been suspended by the party, while former President Rupiah Banda has finally been officially endorsed as the MMD presidential candidate for the by-election scheduled for January 20, 2015. During the NEC meeting that was chaired by MMD National Chairman Kabinga Mpande, 38 members of the 55-member NEC attended representing a full quorum and unanimously voted to suspend Dr Mumba from his party presidency and adopt former President Banda. The NEC decision gives Nevers Mumba ten days to exculpate himself and explain why he should not be expelled as party president. Party National Secretary Muhabi Lungu has been mandated by the NEC vote to issue a doctrine certificate to Former President Banda, which is required by the Electoral Commission of Zambia (ECZ) to register as a party candidate.
Although Dr. Mumba had earlier declared that he would stand as the party's candidate and subordinate the party to act underneath the UPND, he will be unable to register as a candidate for MMD without the NEC's doctrine certificate. Among senior MMD NEC members who attended the proceedings were Felix Mutati, Situmbeko Musukotwane, Levy Ngoma and Ronny Shikapwasha, among numerous others.
*Source Allafrica/Zambia Reports
]]>