Joseph Kony's rebels sell ivory, minerals: report
<![CDATA[By RODNEY MUHUMUZA* [caption id="attachment_14293" align="alignleft" width="586"]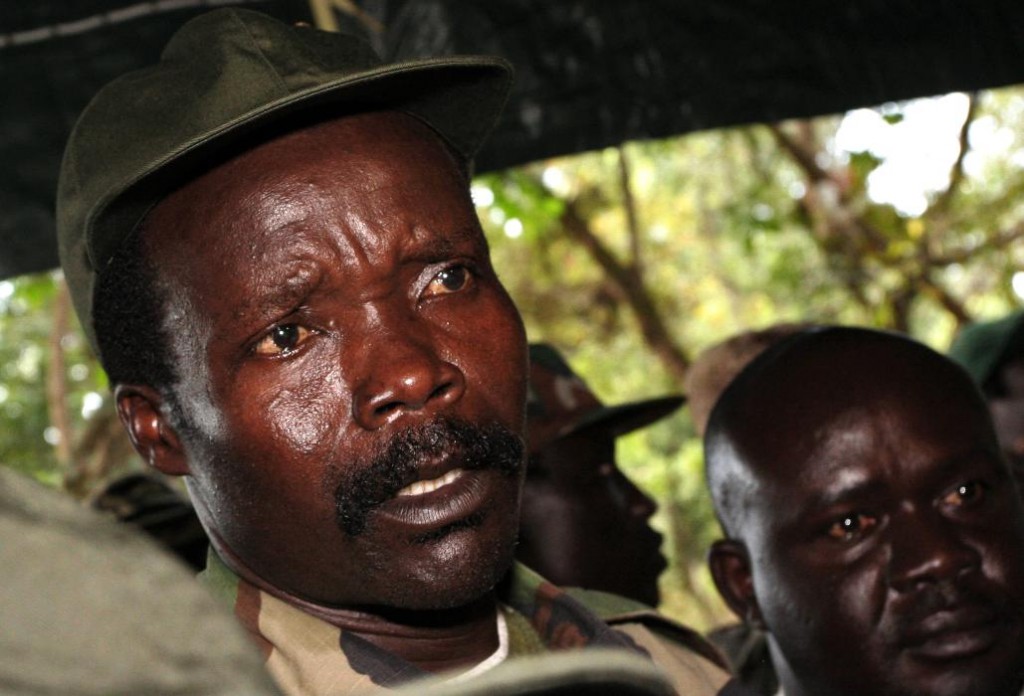 In this Nov. 12, 2006 file photo, the leader of the Lord's Resistance Army, Joseph Kony answers journalists' questions following a meeting with UN humanitarian chief Jan Egeland at Ri-Kwamba in southern Sudan. (AP Photo/Stuart Price, Pool, File)[/caption]
KAMPALA, Uganda (AP) — Warlord Joseph Kony's Lord's Resistance Army rebel group is increasingly trafficking in ivory and minerals to obtain weapons and other supplies to be used in the jungles of central Africa, watchdog groups said in a report released Wednesday.
The rebels' illegal trade in ivory, diamonds and gold may be linked to the group's efforts to improve relations with other armed groups such as Central African Republic's Seleka militia, said the report by Enough Project, Invisible Children and The Resolve.
Kony's LRA comprises a few hundred fighters who are being hunted down by African Union troops as well as U.S. advisers. The Ugandan-led African forces are operating in South Sudan, Central African Republic, and occasionally Congo. But they are not authorized to cross into a disputed enclave known as Kafia Kingi, Sudanese military-controlled territory where Kony himself is widely thought to be hiding.
The rebel group transports most of the illicit ivory and minerals to Kafia Kingi, although some are traded locally with the Seleka and local civilians, according to the report, which cites the accounts of recent LRA defectors as well as some soldiers tasked with hunting down the rebels.
"Though other armed groups have a far more substantial stake in eastern (Central African Republic's) illicit mineral trade, the LRA's involvement in gold and diamond trafficking could help the group resupply and rebuild," the report says. "The actual trade takes place in remote areas and among a handful of people.
Kony is wanted by the International Criminal Court for war crimes and crimes against humanity but has evaded capture over the years by taking advantage of porous borders across the region.
Uganda's military says the group has recently changed tactics amid intensified military pressure, with the rebels increasingly splintering into small groups as they try to evade capture. Many, including some senior LRA commanders, have recently defected and report that the group is no longer the fighting force it once was.
*Source
AP/Yahoo
]]>