New protest on eve of vote to extend Burkina leader's rule
<![CDATA[By Romaric Ollo Hien* [caption id="attachment_13492" align="alignleft" width="300"]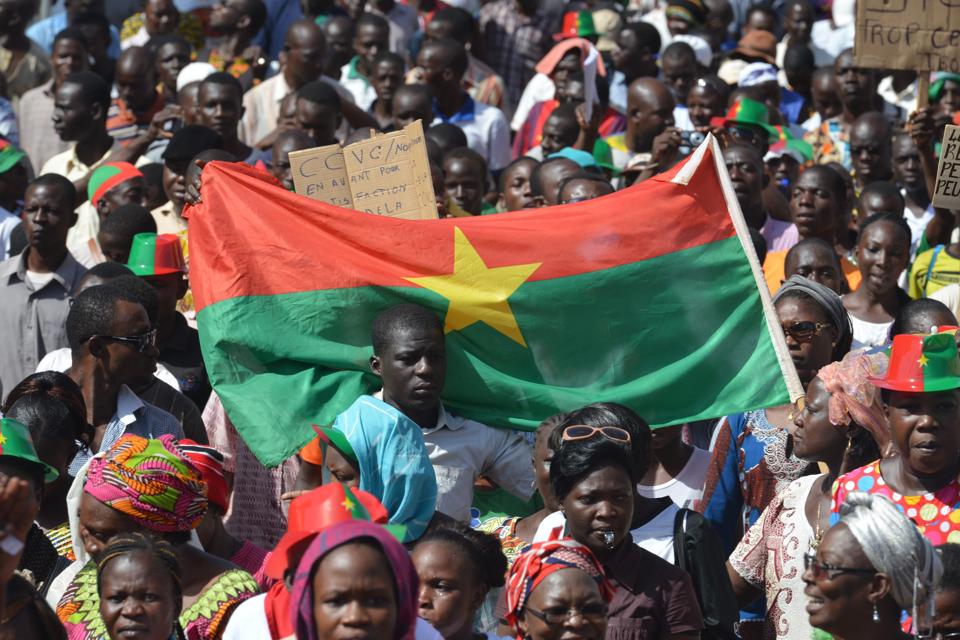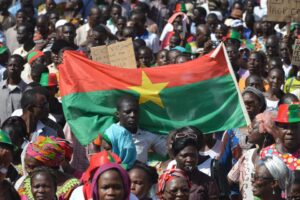 People on October 29, 2014 take part in a march in Ouagadougou (AFP Photo/Issouf Sanogo)[/caption]
Ouagadougou (AFP) – Several thousand protesters marched through Burkina Faso's capital on Wednesday as trade unions called a general strike, a day after a massive rally against long-serving President Blaise Compaore.
Banks, shops and markets reopened after street battles erupted during Tuesday's rally by hundreds of thousands of people against what they see as a constitutional coup by supporters of Compaore.
The opposition has called for a blockade of parliament on Thursday when the legislature examines a proposed amendment that would allow Compaore, now in the 27th year of his presidency, to run for reelection for another five years.
"One thing is certain: we'll march on the parliament on Thursday," said Emile Pargui Pare, an official from the Movement of People for Progress (MPP), a young and influential opposition party.
"October 30 is Burkina Faso's Black Spring, like the Arab Spring," Pare told AFP, referring to uprisings in the Arab world that toppled several long-serving rulers.
A heavy police presence followed the march after police fired tear gas at demonstrators wielding iron bars and stones on Tuesday.
Five people were injured on Tuesday, according to Ablasse Ouedraogo, a former minister now in the opposition.
Government spokesman Alain Edouard Traore issued a statement hailing the "vitality" of Burkina Faso's democracy despite what he termed anti-government "misbehaviour".
– Many have had enough –
Compaore's bid to cling to power has angered the opposition and much of the public, including many young people in a country where 60 percent of the population is under 25.
Many have spent their entire lives under the leadership of one man and — with the poor former French colony stagnating at 183rd out of 186 countries on the UN human development index — many have had enough.
The situation is being closely watched across Africa where at least four heads of state are preparing or considering similar changes to stay in power, from Burundi to Benin or the Democratic Republic of Congo.
[caption id="attachment_13493" align="alignright" width="300"]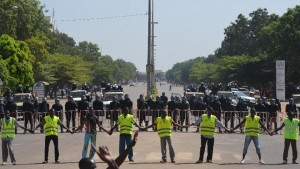 Police hold hands as they cordon off access to the parliament on October 29, 2014 in Ouagadougou, during a demonstration (AFP Photo/Issouf Sanogo)[/caption] Compaore was only 36 when he seized power in a 1987 coup in which his former friend and one of Africa's most loved leaders, Thomas Sankara, was ousted and assassinated. The 63-year-old has remained in power since then, re-elected president four times since 1991 — to two seven-year and two five-year terms. In 2005, constitutional limits were introduced and Compaore is coming to the end of his second five-year term. The opposition fears the new rules would enable Compaore to seek re-election not just once, but three more times, paving the way for up to 15 more years in power.
The third largest party in parliament said at the weekend it would back the amendment, setting the ruling party on course to obtain the two-thirds majority it needs to make the change without resorting to a referendum as first promised.
Protesters have erected barricades and burned tyres in the capital since the proposal was announced on October 21.
*Source
AFP/Yahoo
]]>