Many Liberian Doctors—Including President's Son—Are Staying Away
<![CDATA[
As President of Ebola-Ravaged Country Pleads for Foreign Helpers, Her Physician Son Sends Aid from U.S.
By 
PATRICK MCGROARTY* [caption id="attachment_13137" align="alignleft" width="553"]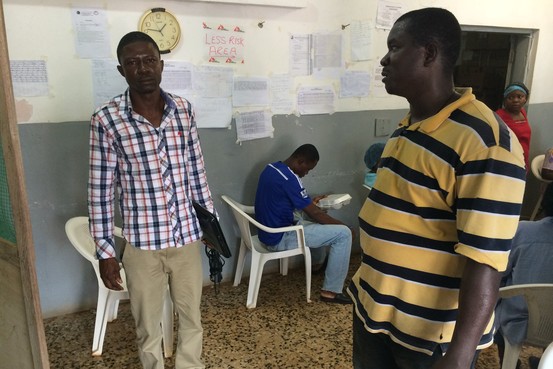 Dr. J. Soka Moses, left, in the Ebola treatment unit he runs at JFK hospital in Monrovia, Liberia. Dr. Moses is the Ebola unit's only doctor. Patrick McGroarty for The Wall Street Journal[/caption] MONROVIA, Liberia—President Ellen Johnson Sirleaf on Sunday said "the whole world has a stake" in preventing an unfolding catastrophe in Liberia, calling on nations to provide more medical experts and supplies to confront the exploding Ebola epidemic. But illustrating the difficulties of heeding that call, her own son, a physician, has stayed in the U.S., saying he can do more for his country there than at home. "It is the duty of all of us as global citizens to send a message that we will not leave millions of West Africans to fend for themselves," Mrs. Sirleaf said. In line with that message, the president in late August fired state officials who refused to come home from abroad to help Liberia battle Ebola. At that time, however, her son, Dr. James Adama Sirleaf, was returning to his family in Georgia, after deciding to pull his medical training group out of his homeland because of mounting risks to doctors there. He is hardly alone. Officials and physicians here say far more Liberian doctors are in the U.S. and other countries than in the country of their birth, and that their absence is complicating efforts to curb what has become a global health crisis. Even before Ebola, there were only about 170 Liberian doctors in the country, and colleagues say many of them weren't actively practicing. At least four of them have since died of the virus. That shortage has prompted repeated pleas from the Liberian government for more foreign doctors to join the fight. Foreign governments, including the U.S., have begun to respond, in part to prevent a tide of new Ebola infections from entering their own countries. The U.S. has sent 400 of the up to 4,000 military personnel it will deploy to build 17 Ebola treatment units, the first of which is scheduled to open this month. The U.S. Centers for Disease Control and Prevention has 40 staff members on the ground. Doctors Without Borders, a nonprofit at the forefront of the response, has more than 100 foreign staff members working in Liberia. Dr. Sirleaf runs the emergency room at a hospital in Albany, Ga. He heads an effort to ship protective gear to medical workers in Liberia, but hasn't returned himself since a 10-day trip in August as the virus was spreading out of control. "The symbolism of me going there and potentially getting Ebola when I have a nine- and a seven-year-old at home isn't worth it just to appease people," said Dr. Sirleaf. "I've made a commitment not to live in Liberia for many reasons, and I think my contribution means more." Dr. Sirleaf's decision speaks to the challenge of not only containing this epidemic but also of preventing the next one. Although Liberia, Guinea and Sierra Leone have sent scores of doctors abroad over the years, they depend on foreign doctors and public health experts to halt Ebola's spread. When this epidemic subsides, most of that foreign know-how will leave the region. Liberian doctors here say they need to take charge of improving their country's health-care system. "We Liberians need to be at the front lines to help ourselves," said J. Soka Moses, the only doctor at an Ebola treatment unit inside a disused cholera clinic on the edge of Monrovia's John F. Kennedy Medical Center. "If we aren't, our country will be wiped away." Dr. Moses studied under physicians that Dr. Sirleaf sent to Liberia a few years ago, and he believes the president's son should be doing more now. "He should have stayed longer," he said. In its latest tally, the World Health Organization said Friday that Ebola has killed almost 2,500 people in Liberia—more than half the global death toll so far. The WHO has warned that Ebola could be infecting 10,000 people a week by December if it spreads into larger West African nations, such as Ivory Coast.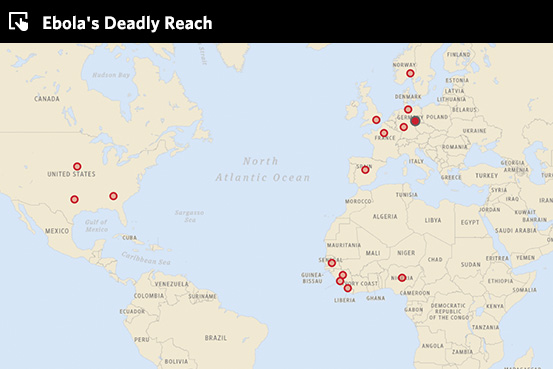 Some Liberian doctors are making plans to assist in the region. Abdullah Kiatamba, a leader in the 30,000-strong Liberian community in Minnesota, said dozens of doctors and nurses want to set up a rotation to spend time in the country of their birth, though their plans aren't set yet. Earlier this month, the Centers for Disease Control and Preventionstarted a three-day training course in Alabama for health professionals who plan to work in the region with a nonprofit or international organization. Liberia's frayed health-care system is making it tougher to slow Ebola's advance. At Dr. Moses' Ebola treatment unit at JFK hospital this week, workers pushed a cardboard box of protective gear across a wet floor near a ward of infected patients. "Open this up and throw away all the gowns on the outside! They're ruined!" he shouted. Until the 1970s, Liberia was a middle-income country with 3,000 medical doctors. Aspiring physicians from across West Africa trained at JFK, the country's top hospital. But a coup in 1980 set off two decades of civil war that tore Liberia and its health infrastructure apart. Dr. Sirleaf, now 51 years old, had started his studies a few years earlier at Morehouse College in Atlanta. He then earned a medical degree at Meharry Medical College in Nashville, got married, had four children and worked for many years in the emergency room at Bridgeport Hospital in Connecticut. In 2005, he returned to Liberia for the first time in two decades to join his mother on the campaign that led to her election later that year. He was shocked at the state of the country's public health care. "We needed clinicians," he said. "We needed everything." In 2007, Dr. Sirleaf founded Heartt Foundation—an acronym for Health Education and Relief Through Training—to recruit medical specialists and residents to spend a month practicing in Liberia and teach at its only medical school. Heartt sent 70 doctors in 2009 alone to Liberia to train students, including Dr. Moses. But Heartt's last team of four doctors left Liberia in March, just as cases of Ebola were surging. JFK hospital, where Heartt physicians worked, appeared ill-prepared for the coming epidemic, Dr. Sirleaf said. The risk to doctors and trainees, who hadn't confronted Ebola before, seemed unacceptably high, he said. "We thought people should leave, finish up what they were doing and come home," Dr. Sirleaf said.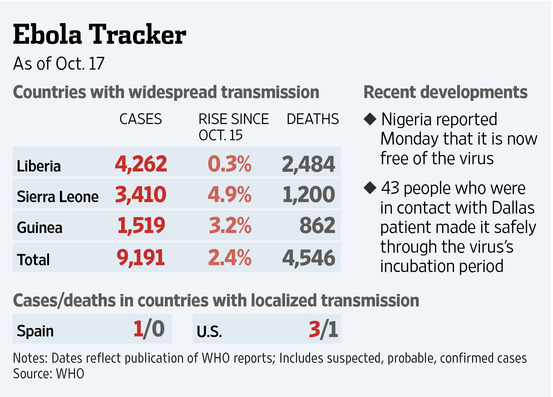 A few months later, the head of JFK's emergency room and the chief of its internal medicine department were among the first Liberian medical workers to die from Ebola. Liberians dubbed JFK hospital "Just For Killing" for the carnage Ebola was wreaking within. Dr. Sirleaf retooled Heartt to help in other ways. He came to Liberia in August to set up a protocol for identifying suspected Ebola cases and treating patients without touching them. In collaboration with AmeriCares, a Connecticut-based emergency relief group, Heartt shipped crates of protective gloves, goggles and gowns to doctors in Liberia. The largest shipment so far, a plane carrying more than 60,000 pounds of gear, arrived last month. But Heartt's flow of doctors has stopped. "I've lost friends to Ebola," he said. "I can't see the wisdom in sending unspecialized American volunteers to face that risk." Mrs. Sirleaf's spokesman, Jerolimnek Piah, praised the Heartt and AmeriCares effort. He said Pres. Sirleaf was traveling and unavailable for comment on whether she wanted her son to return to Liberia to join other doctors battling Ebola. "We want them to come and help," said Billy C. Johnson, JFK Medical Center's chief medical officer. "But how can you ask someone to jump into a fire? You can't guarantee their safety." *Source
WSJ
]]>