Last word: The way of the dragon?
By Mwangi Kimenyi and John Mbaku*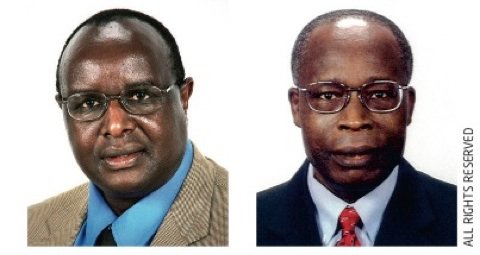 After more than 50 years of independence, African countries remain embroiled in the controversy over which political model – democracy or authoritarianism – to adopt in order to enhance economic and human development.
In recent years, the extraordinary economic growth success of the People's Republic of China has reignited the debate about the role played by benevolent dictators in the economic and social transformations of poor and highly underdeveloped countries such as many of those in Africa.
In 1978, China introduced policy to strengthen and transform the country's agricultural, industrial, defence, and science and technology sectors, and to make its economy more reliant on markets.
The chinese communist party, however, was careful to leave out of the process any efforts to effectively transform the political, administrative and judicial foundations of the state. all of the country's remarkable economic performance has taken place within a political economy characterised by state-directed 'capitalism' and continued deterioration of fundamental rights.
When weighing development versus democracy, it is important to distinguish between economic growth and economic or human development.
Development is the process of improving quality of life, while economic growth is an increase in the economy's capacity to produce more goods and services.
It is possible for a country to achieve significant levels of economic growth and yet remain essentially underdeveloped, as many of its citizens continue to suffer from poverty and material deprivation.
In fact, if growth is generated primarily through the export of raw materials such as oil and other environmental resources, as has occurred in several african countries during the last several decades – Equatorial Guinea, South Sudan and Nigeria, for example – the poor may not have the opportunity to participate fully in, and hence benefit from, such growth.
What african countries need is not just economic growth but development – not just the ability to earn more but also the choice in activities to secure that income, as well as what to do with it.
Perhaps, more importantly, they need the state to guarantee the security of both their person and their property. While countries such as Equatorial Guinea have seen phenomenal growth rates, the majority of citizens in these countries have yet to encounter real development.
While many east asian countries such as Singapore and South Korea are considered newly industrialised, the African countries, which at independence were endowed with significant amounts of natural resources, continue to suffer from extremely high rates of poverty.
An element that is often overlooked is the role that institutions have played. Unlike Africa's authoritarian governments, asian political systems have been quite friendly to entrepreneurship and the creation of wealth.
China's rapid economic growth has come primarily from institutional changes that have significantly enhanced the functioning of markets.
Similarly, the recent successes achieved by Ethiopia and Rwanda are not due to their non-democratic governments per se, but to institutional reforms.
The main problem, however, is sustainability – reforms carried out under dictatorial regimes through a top-down, elite-driven, non-participatory process are not likely to survive a change of regime.
Democracy, with its emphasis on openness, transparency and improved access to the government, has actually increased levels of corruption in some african countries.
In many of these newly democratised countries governing processes have relatively weak checks and balances. as a consequence, civil servants and political elites are still able to behave with impunity and engage in behaviour that impedes economic growth and development.
As African heads of state met in Washington DC in august, the emphasis should have been on strengthening democracy and providing their economies with institutional arrangements that guarantee the rule of law.
It is only within such an institutional environment that these countries can achieve the peaceful coexistence necessary to maximise wealth creation and promote sustainable economic and human development. ●
*Source theafricareport. Mwangi Kimenyi and John Mbaku are director and non-resident senior fellow respectively at the Brookings Institution's Africa Growth Initiative.