Guinea Says Ebola Panic an Evil That Risks 'Breaking' Economies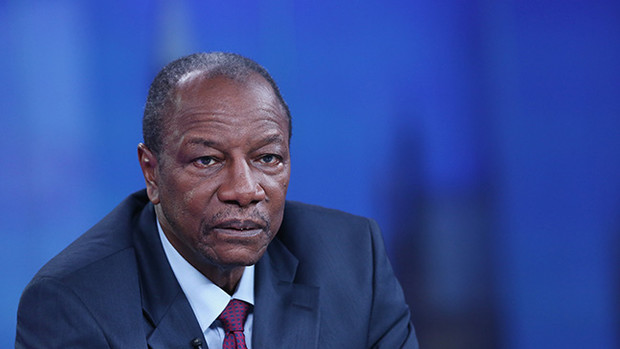 Photographer: Chris Ratcliffe/Bloomberg
Guinean President Alpha Conde said, "In combating Ebola, we risk creating an even worse.[/caption] "We wish the panic would stop," Conde said in an interview with Bloomberg Africa TV in Washington on Oct. 11. referring to the isolation Ebola-stricken countries face as borders are closed and airlines cancel flights. "In combating Ebola, we risk creating an even worse evil, namely breaking African economies." Ebola has killed more than 4,000 people in five countries in West Africa since the virus was found in Guinea's eastern forest region in December. Airlines including Emirates and British Airways have scrapped flights to Guinea, Liberia and Sierra Leone. The economies of West Africa will lose as much as $32 billion through next year in the worst-case scenario because of the outbreak, the World Bank said last week. The government needs about $1.2 billion to combat the virus and for budget support, Conde said. Ebola has killed 800 people in Guinea, Conde, 76, said. About 15 Ebola treatment centers will probably be built before the end of the month, and helicopters may be necessary to circumvent bad roads, he said. Guinea has two treatment centers now.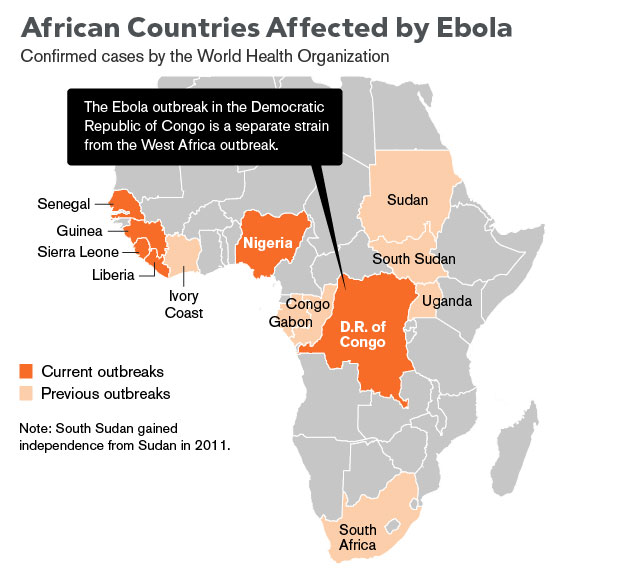 "The sooner the disease is stopped, the fewer economic consequences there will be," he said. "What we have received so far is not nearly enough." Rio Tinto Group (RIO) plans to develop the world's largest untapped iron-ore reserve, Simandou, that may produce 100 million tons of the steelmaking ingredient a year. The project could double Guinea's current gross domestic product and add thousands of jobs, according to the company. When the outbreak is contained, the Guinean government will look at strengthening its health-care system, improving education and investing in energy production, Conde said. More than half of the population of 12 million lives below the poverty line, according to the World Bank. *Source Bloomberg]]>