Ebola serum for Africa patients within weeks, says WHO
<![CDATA[By Michelle Roberts*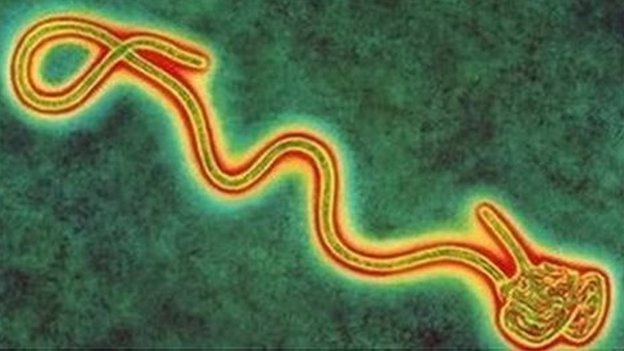 Serum made from the blood of recovered Ebola patients could be available within weeks in Liberia, one of the countries worst hit by the virus, says the World Health Organization.
Speaking in Geneva, Dr Marie Paule Kieny said work was also advancing quickly to get drugs and a vaccine ready for January 2015. The Ebola outbreak has already killed more than 4,500 people. Most of the deaths have been in Guinea, Liberia and Sierra Leone.
Dr Kieny, WHO assistant director general for health system and innovation, said: "There are partnerships which are starting to be put in place to have capacity in the three countries to safely extract plasma and make preparation that can be used for the treatment of infective patients.
"The partnership which is moving the quickest will be in Liberia where we hope that in the coming weeks there will be facilities set up to collect the blood, treat the blood and be able to process it for use." It is still unclear how much will become available and whether it could meet demand. In other developments:
NBC freelance cameraman Ashoka Mukpo – who contracted Ebola in West Africa – is declared free of the virus and will leave hospital in the US state of Nebraska
Riots break out in Sierra Leone's diamond-rich Kono district after angry youths resisted efforts to "quarantine" a house where a 90-year-old woman suspected to have Ebola lived. The youths were said to be angry because there were no treatment centres in Kono, the BBC's Umaru Fofana says. Police imposed a daytime curfew in the area
UK International Development Secretary Justine Greening visits Sierra Leone to assess the impact of the government's $200m (£125m) aid package
The US Homeland Security Department says all visitors arriving from Liberia, Guinea and Sierra Leone will undergo enhanced screening at one of five airports
The Dominican Republic joins a group of Caribbean countries that have banned visitors from the three West African nations
Serum
If a person has successfully fought off the infection, it means their body has learned how to combat the virus and they will have antibodies in their blood that can attack Ebola. Doctors can then take a sample of their blood and turn it into serum – by removing the red blood cells but keeping the important antibodies – which can be used to treat other patients. *Source
BBC
]]>