Sierra Leone to impose 4-day, countrywide anti-Ebola "lockdown"
<![CDATA[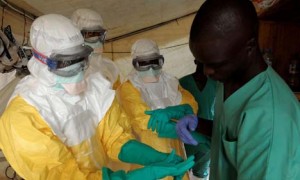 FREETOWN (Reuters) – Sierra Leone will impose a four-day, countrywide "lockdown" starting Sept. 18, an escalation of efforts to halt the spread of Ebola across the West African country, a senior official in the president's office said on Friday.
The move underscores the radical steps West African nations are being pushed to take, over six months into an outbreak that is the worst on record and shows no sign of easing having already killed over 2,100 people since March.
Citizens will not be allowed to leave their homes between Sept. 18-21 in a bid to prevent the disease from spreading further and allow health workers to identify cases in the early stages of the illness, said Ibrahim Ben Kargbo, a presidential adviser on the country's Ebola task force.
"The aggressive approach is necessary to deal with the spread of Ebola once and for all," he told Reuters. As of Friday, Sierra Leone has recorded 491 of the total of suspected, probable and confirmed Ebola deaths, according to U.N. figures.
Kargbo said 21,000 people would be recruited to enforce the lockdown. Thousands of police and soldiers have already been deployed to enforce the quarantining of towns in Sierra Leone's worst-hit regions near the border with Guinea.
Organizations from across the world are rushing funds and equipment to West Africa, but Ebola is spreading faster than ever and experts say the lack of trained staff in weak health systems is a major obstacle to the response.
*Source Yahoo/Reuters
]]>