In Shelving Kenyatta Trial, ICC Confronts Limited Options in Africa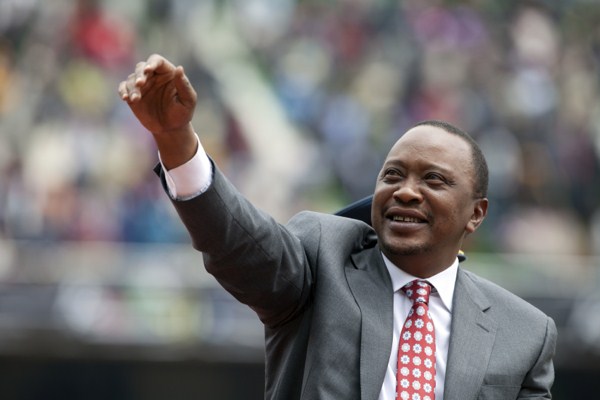 On Sept. 5, the Hague-based International Criminal Court (ICC) announced it was "indefinitely" halting its prosecution of Kenyan President Uhuru Kenyatta, who is on trial for allegedly directing the ethnic violence that followed the country's 2007 elections. The presiding ICC prosecutor, Fatou Bensouda, claimed that amid many delays since the start of the trial, the evidence required to bring a case against Kenyatta had still not materialized. But other factors may be at play: The lapsed prosecution, in fact, appears to reflect the limited authority of the ICC as well as unease over global governance jurisdiction in sub-Saharan Africa. 

Key witnesses have withdrawn testimony since Bensouda first charged Kenyatta with crimes against humanity in 2011, two years before Kenyatta's election as president. The case was also held back by the refusal of the Kenyan government to provide requested phone and bank records. Bensouda and the ICC have alleged that Kenyan officialsintimidated witnesses. But that should have been expected, especially after Kenyatta assumed the presidency in 2013. The ICC can hardly expect to gather evidence in a sovereign country in order to prosecute and potentially remove its sitting president without interference.

In addition to the ICC's limited prosecution toolkit, in Kenyatta's case it was surely keen to avoid another long-running embarrassment in which an active head of state operated in disregard of the court. Sudanese President Omar al-Bashir, who was indicted in 2009, had his first ICC arrest warrant issued that same year and his second arrest warrant issued in 2010—and yet he still leads Sudan to this day. The ICC's inability to enforce its ruling on a sitting head of state in a sovereign country is understandable. But Bashir's visits to China, the Middle East and much of Africa without consequence places the court in the awkward position of being repeatedly reminded of its limited authority.  

It seems likely that the ICC was hesitant to continue its prosecution of Kenyatta because he has been considered a successful and relatively inclusive president since being elected—in stark contrast to the ICC charges of ethnically divisive electoral violence. At his inauguration, Kenyatta put forth strong plans to boost the status of women and youth. Kenyan media has praised him as the country's "most accessible" president, well above his own cabinet members. And just last month, Kenyatta was ranked third among African leaders in a Gallup survey, with an approval rating of 78 percent. While this information is relevant and reasonable to consider in understanding Kenya's domestic politics, it should not affect a legally driven international prosecution. If it did, that only further undermines the authority and legitimacy of the ICC.

The shelving of Kenyatta's trial is another reminder that global governance institutions like the ICC remain unable to impose their authority beyond the often poorly defined boundaries of their jurisdiction. The court can ask member states to enforce its dictates, but not all nations have signed on to the ICC, nor can sovereign member-states be compelled to cooperate. Indeed, after Cote d'Ivoire's 2011 political crisis, the country agreed to hand deposed leader Laurent Gbagbo to the ICC but refused to extradite his wife, although both were charged. Neighboring Ghana also refused to extradite a top ally of Gbagbo, citing the ICC's "political motivations." Each of these refusals to comply with the ICC damaged the court's credibility.

The ICC has also been criticized for focusing disproportionately on Africa, a continent justifiably sensitive to foreign powers exercising authority over it. In fact, the tension between Africa's sovereign domestic judicial systems and the ICC has been brewing since at least 2009, when the African Union first openly asked its 53 members not to cooperatewith the ICC's indictment of Bashir. More recently, the African Union has again asked members to avoid ICC compliance and specifically objected to the Kenyatta investigation. 

Opponents and advocates of the ICC both use Africa's judicial systems in their arguments. Those against ICC intervention claim African legal systems need time and experience to develop on their own. But those who support the ICC's prosecutions for crimes against humanity say the court is needed especially on the African continent, precisely because of its weak judicial systems. The concerns of human rights advocates are rightly focused on bringing to justice those who commit atrocities, but they occasionally are made without thought for developing the domestic systems in which those criminals acted. 

Instead, the ICC should not just indict from afar but help to strengthen domestic African courts—by providing investigative support, assisting judicial bureaucracies and using its international profile to guide and empower national public opinion. The ICC should also help build responsible relationships between a nation's people and its courts, rather than stepping in as a distant, ad hoc arbiter.

Sadly, the result is that African countries are left with the option to heed or defy the ICC as needed for their own ends. The ICC can be used when it is helpful, as Cote d'Ivoire found when extraditing Gbagbo, and it can be ignored when troublesome, as Sudan and Kenya have done. Whether one is for or against the shelving of the ICC's case against Kenyatta, it nevertheless represents another narrow move by the court that raises questions about its authority and ability to fulfill its 12-year-old mission "to help end impunity for the perpetrators of the most serious crimes of concern to the international community." 

In the short run, the court has avoided an unsightly standoff with a popular Kenyan president and will not have to face another embarrassment like the ongoing one with Bashir. In the long run, however, whether one blames limited enforcement capabilities or politicking, this is one more action that highlights how arbitrary the ICC has become.
*Source worldpoliticsreview .Michael D. Rettig works for the Global Economy and Development program at the Brookings Institution. Read more of his work at www.mikerettig.com