A Nigerian king and his many wives dazzle London
<![CDATA[
One of the trending pieces of news in Nigeria this past weekend was the United Kingdom trip of one of the more prominent Nigerian kings, the Alaafin of Oyo, Oba Lamidi Olayiwola Adeyemi, and his four wives
[caption id="attachment_11846" align="alignleft" width="760"]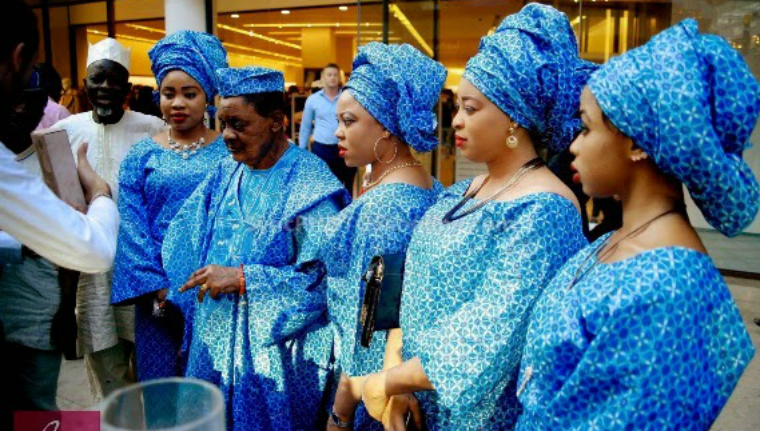 The Alaafin and his Oloris shopping in London. Photo: Naijapals.com[/caption]
The Nigerian king and his wives (all dressed in matching outfits) were the objects of attention as soon as they stepped into the departure hall of the Murtala Muhammed International Airport Lagos and that opened the floodgates to comments from Nigeria's active social media.
While many people concentrated on the negative aspects of the polygamous marriage that was on display, some others celebrated a king and queens in tune with their culture, and yet some others focused on the complexion and age of the oloris (queens): did they bleach their skins? How come they are so young? Isn't the youngest olori too young to be married to an old man, even though he is a king?
[caption id="attachment_11849" align="alignleft" width="760"]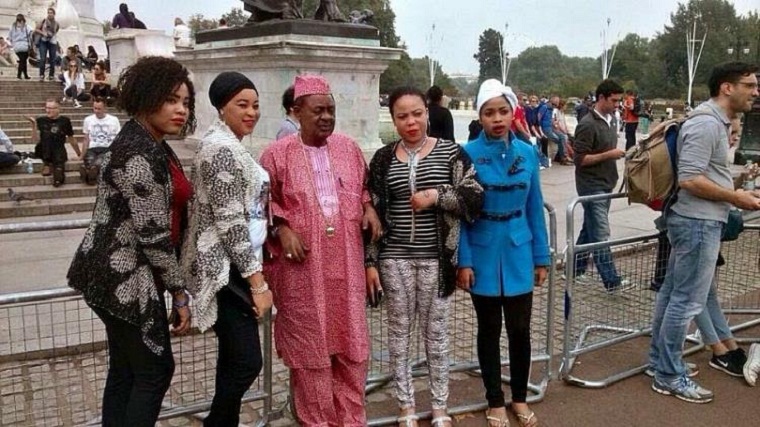 The king and his queens visit Buckingham. Photo: Naijapals.cm[/caption]
The criticism did come pouring in, but so did the praises.
In this age of everything Western and modern, it is expected that people will call a polygamous king medieval. Still, the same people will celebrate a rapper with several baby mamas for being 'modern'. But truth be told, medieval or not, the king is living the fantasy of most hot-blooded men.
[caption id="attachment_11851" align="alignleft" width="760"]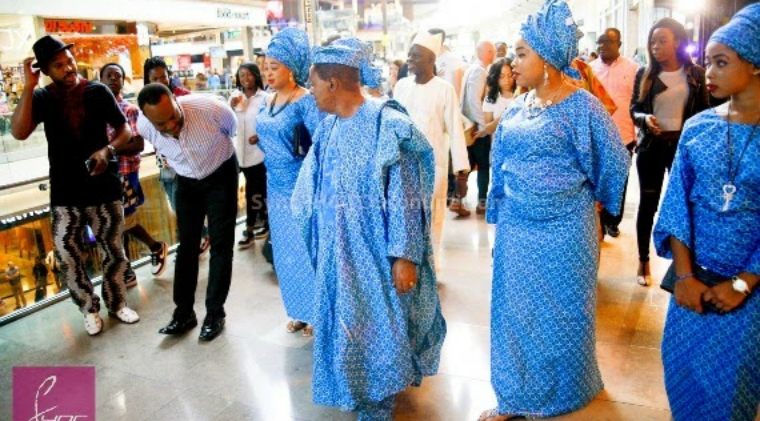 Subjects pay homage to the king. To the far left is Nigerian musician Alariwo. Photo: Naijapals.com[/caption]
Yep, and the king and his wives wrapped London in Aso Ebi.
*Source thisisafrica
]]>