BBC Hausa Launches TV Programming
<![CDATA[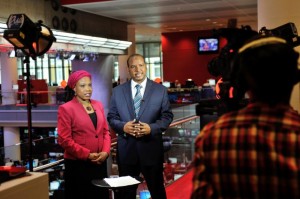 In a first for international broadcasters, BBC World Service has launched TV programming in Hausa. BBC Hausa's 10-minute TV news bulletins are streamed live on the websitebbchausa.com, bringing the BBC's coverage of regional and international news Monday to Friday. The programme is also broadcast live by the West African satellite TV channel, Adom TV (on the Multi TV platform). 

Controller of Languages, BBC World Service, Liliane Landor says: "We are proud to be the first among international broadcasters to launch TV content in Hausa. It's another landmark as we continue our move towards new, digital platforms. BBC Hausa's trusted, engaging radio and online content and its quick, innovative response to the explosion of mobile media and social networks has maintained its huge popularity in Nigeria and across West Africa. The new TV bulletins will further broaden BBC Hausa's appeal to audiences – on TV and online – and reinforce the BBC's presence on the African media arena."  The new BBC Hausa TV programming adds to the BBC Hausa content available on radio, online and via mobile devices, currently reaching around 19.9 million people every week. BBC Hausa Editor, Mansur Liman, says: "We hope this ground-breaking launch will further expand and diversify our audience base in the region via rebroadcasting TV channels and among the audiences that come to us via bbchausa.com." 

Commenting on her new role, the lead presenter of the BBC Hausa TV news bulletins, Aichatou Moussa, says: "It is a new and exciting challenge which I am looking forward to. With the launch of the BBC Hausa fast-paced, vibrant TV news bulletins, we are getting even closer to our audiences who will join us to live the news story with the BBC."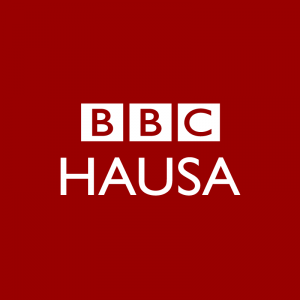 The programme's second presenter, Elhadji Diori Coulibaly, adds: "Having worked on the radio and online platforms, I am really excited to have such an excellent opportunity now to connect with our audiences on TV." 

As part of BBC Hausa's pioneering move towards digital platforms, its websitebbchausa.com was among the very first non-English African sites made available to users on mobile devices using Responsive Design technology. With over 96% of the traffic to bbchausa.com coming to its mobile version, BBC Hausa operates on a 'mobile-first' basis, with its website content optimised to be viewed on mobile devices.

BBC Hausa is part of BBC World Service. 
]]>