ALS Ice Bucket Challenge: Ivory Coast Launches Ebola 'Soap Bucket Challenge'
<![CDATA[By Ludovica Iaccino* [caption id="attachment_12132" align="alignleft" width="300"]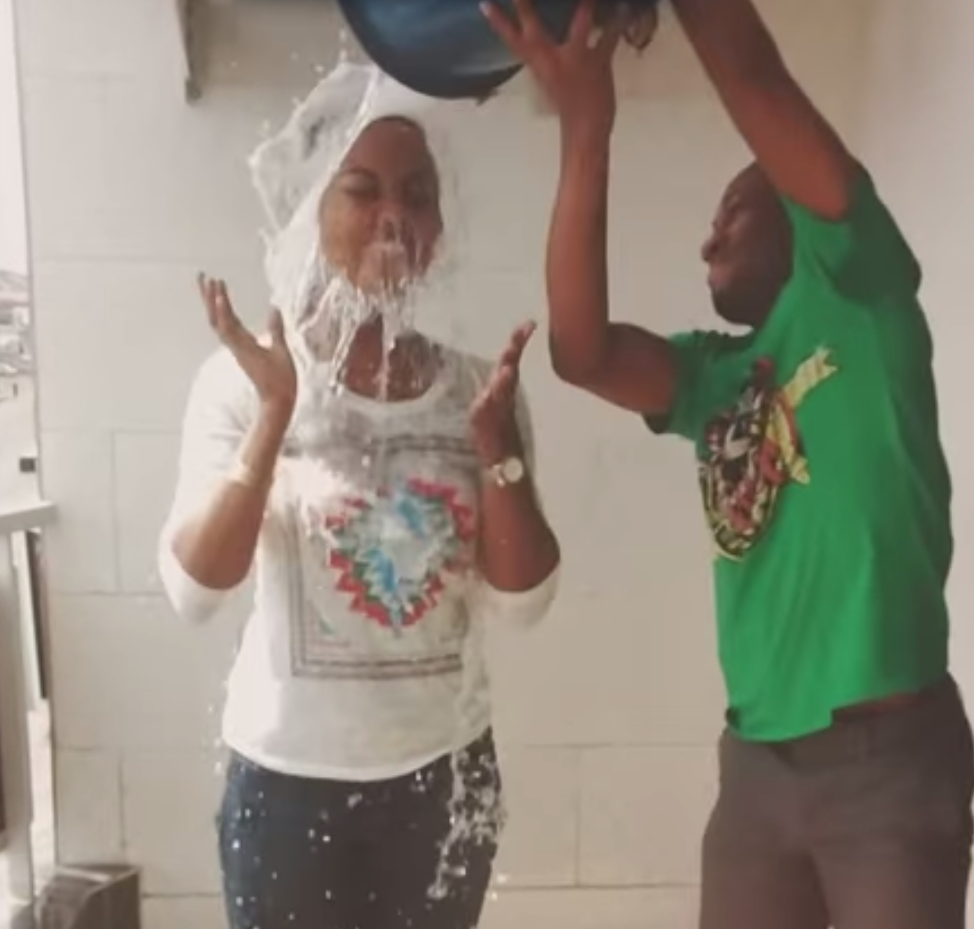 Edith Broui launched the challenge after she posted on Youtube a video of her having a bucket of ice-cold soapy water poured on her head.[/caption]
Ivoirians have launched the Soap Bucket Challenge to raise awareness of the Ebola virus, which has killed at least 2,400 people in West Africa since January.
The move comes as hundreds of people worldwide are taking part in the Ice Bucket Challenge, in which they post online videos of them having a bucketful of ice thrown over their heads. Participants then donate money to find a cure for the Amyotrophic Lateral Sclerosis (ASL) – a degenerative nervous disorder – and nominate other people to take part in the challenge and donate money to research. In the Ivory Coast's version, people have added soap to the ice, to highlight the importance of personal hygiene to avoid contracting Ebola, which is spread via infected body fluids. Instead of cash donations, participants are asked to donate bars of soap and bottles of antiseptic. The Soap Bucket Challenge was invented by Edith Brou, who posted on YouTube a video of her having a bucket of ice-cold soapy water poured on her head. "Against Ebola, you need good hygiene," she says in the video, which has already been viewed by over 5,000 people. Hundreds of people are sharing their thoughts about the challenge, with Twitter users using the hashtag "#MousserContreEbola," or "#LatherAgainstEbola". Ivory Coast has not reported any Ebola case yet, however the country has shut its borders with Liberia and Guinea, where the majority of deaths have occurred,  and banned people from the affected areas from entering the country. The Ebola outbreak, the worst in history, is also present in Sierra Leone, Nigeria and Senegal. US President Barack Obama warned that the virus is "a threat to global security".
"Today thousands of people in West Africa are infected. That number could rapidly grow to tens of thousands," he said. "And if the outbreak is not stopped now we could be looking at hundreds of thousands of people infected with profound political and economic and security implications for all of us.
"This is an epidemic that is not just a threat to regional security. It's a potential threat to global security if these countries break down, if their economies break down, if people panic," the president added. According to the World Health Organization, around £614m is needed to prevent the outbreak from turning into a human catastrophe. *Source
Yahoo/IBT
]]>