AFRICAN LEADERSHIP UNLEASHED: A NEW TERTIARY INSTITUTION MODELED AFTER ALA
<![CDATA[[caption id="attachment_11920" align="alignleft" width="300"]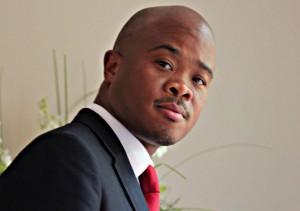 Fred Swaniker, Founder of African Leadership Unleashed[/caption]
African Leadership Academy is excited to announce the launch of a new institution that aims to change the face of tertiary education in Africa. Modeled after ALA, African Leadership Unleashed (ALU) will take many of ALA's learnings in youth leadership development, African studies, and entrepreneurship into the tertiary education space.
Fred Swaniker, the co-founder of ALA, is the founder of ALU. Fred was inspired to launch ALU after seeing that so many of ALA's graduates had to leave Africa for further study due to the lack of world-class universities in Africa. He also wanted to find a way to allow more young people to get an experience similar to ALA. ALU hopes to bring the most innovative tertiary education in the world to Africa, and in so doing, help unleash Africa's true potential as a continent.
Students at ALA have shown how young people can step up and lead themselves when given the tools and the platform to do so. Fred Swaniker, the founder of ALA, believes that universities are not sufficiently empowering students to do the same. According to Fred: "Universities should give students the skills necessary to succeed as leaders in their communities and to succeed in their chosen careers. Instead, hundreds of thousands of university graduates on the continent today are not equipped with the skills to lead change. About 45% of university graduates in Africa today are unemployed.  This is a tragedy. I want to change this by applying ALA's model in a tertiary space to provide the critical skills and leadership experience necessary for success."
ALU is a brand new network of 25 tertiary institutions that will have 10,000 students each, located next to major cities in Africa.  Over a 50-year period,
 these 25 campuses will create millions of the world's best-educated tertiary graduates in Africa.  
The first campus will be on the beautiful island of Mauritius, and will include ALA graduates in its first cohort. Like ALA graduates, ALU students will receive placements in top organizations in Africa and around the world. For its first class of students, 100% will be eligible for full sponsorship from ALU's corporate partners, meaning their world-class education will be free. "Young Africans today have a choice: continue with the traditional broken university model, or attend ALU and build your own organization, be gainfully employed at a leading company, or even lead your country one day", said Fred Swaniker. ALA is developing the next generation of African leaders; ALU aims to do so in a tertiary space, and at a larger scale. It will change the way we think about university education – not just in Africa, but throughout the world. *Source 
africanleadershipacademy
. Visit 
www.ALUeducation.com 
to learn more.]]>