Rwanda arrests army officers in crackdown, reports
<![CDATA[
Kigali (AFP) – Authorities in Rwanda have arrested several senior and former top military figures, an official said Monday, in an apparent crackdown against internal critics of the country's strongman and president, Paul Kagame.
[caption id="attachment_11462" align="alignleft" width="960"]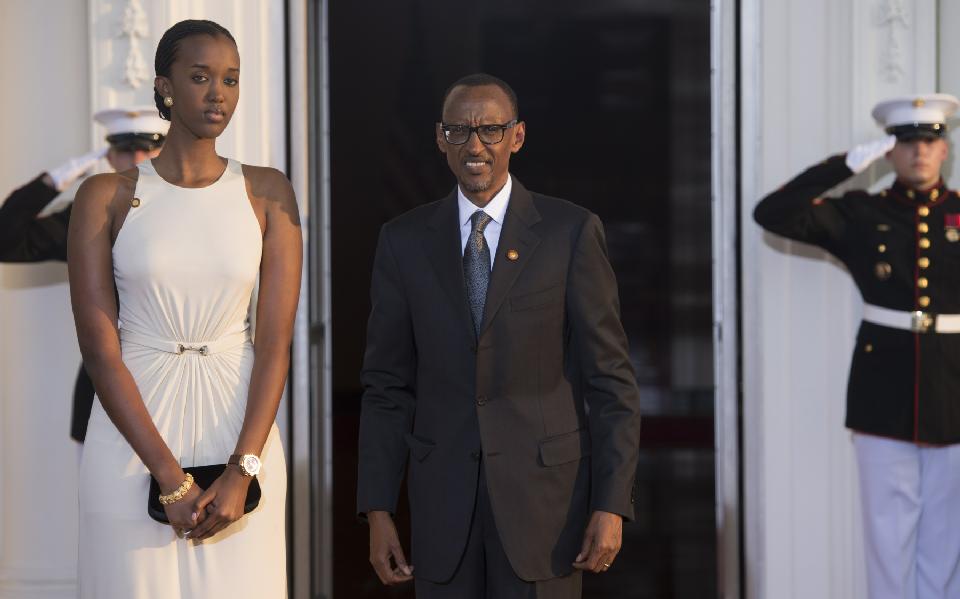 Rwanda President Paul Kagame and daughter arrive at the White House for a group dinner during the US Africa Leaders Summit August 5, 2014 in Washington, DC (AFP Photo/Brendan Smialowski)[/caption]
Army spokesman General Joseph Nzabamwita refused to say why three prominent military figures had been held, and referred queries to reports carried by the pro-government New Times newspaper.
According to the paper, former presidential guard chief and serving colonel Tom Byabagamba was arrested on Saturday "over suspected involvement in crimes against state security".
"Byabagamba was arrested on Saturday as part of investigations into the case involving two retired army officers who were arrested earlier in the week," the paper added, quoting the army spokesman.
Last week security forces arrested former brigadier-general Frank Rusagara, who had previously served as a senior official in the defence ministry and as defence attache to London.
Also arrested was retired captain David Kabuye. Rwandan authorities have not released any further details of the accusations, although according to a Rwandan political expert, the arrests do not appear to be linked to the activities of banned, exiled opposition groups. "The arrests essentially target those who have a reputation of being loose cannons who are sometimes critical and without necessarily being seen as traitors in the real sense of the term," said the source, who spoke on condition he not be named.
"The objective is to keep discipline in the party," he added, referring to the Rwandan Patriotic Front (RPF) — led by President Kagame and which has dominated the country since its then-rebel army ended the 1994 genocide.
Kagame has been credited with overseeing dramatic economic advances while in office, although he has also come in for mounting criticism for suppressing dissent, including the alleged assassinations of exiled opposition figures.
*Source
Yahoo/AP
]]>