Nigeria's entertainment industry, the unsung hero of youth employment
<![CDATA[By Konye Obaji Ori* [caption id="attachment_10692" align="alignleft" width="300"]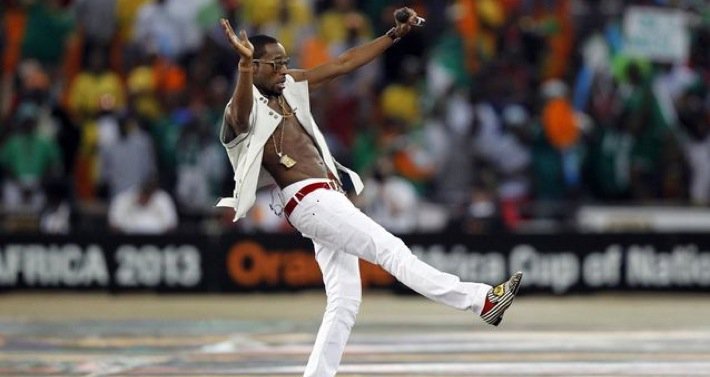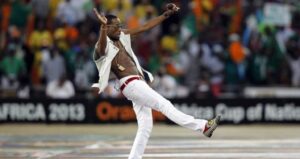 Nigerian pop star D'banj is currently the African Union Summit Ambassador for ONE Campaign. Photo©Reuters[/caption] Nigeria's entertainment industry has become a key cog in creating youth employment and cultivating culture at a minimal cost to government. The Nigerian Creative and Entertainment Industry Stimulation Loan Scheme, launched in 2011 by President Goodluck Jonathan, saw entertainers accessing $200 million to finance their operations.
hree years later, Nollywood, Nigeria's budding film industry, has become second in the global film markets in terms of volume of production, and third, behind India's Bollywood and America's Hollywood in revenue.The entertainment sector is now reputed to be the second highest employer in Nigeria after agriculture – employing more than one million people – particularly the youth.Current estimates put Nollywood's annual revenue at $590 million, with Nigerian musicians and comedians selling out arenas from London to Los Angeles. One example of such success is Nigerian comedian, Basket Mouth's February 2014 tour of the United Kingdom, which sold out in various venues a week before the concert date.A growing number of young people are finding their niche in the budding industry, as they straddle a broad range of economic activities, contributing to the country's economy.
Perceptive entrepreneurs
Nigerian entertainment entrepreneur Jason Njoku created Iroko, Nigeria's equivalent of Netflix, and he has been listed by Forbes as one of top 10 young African millionaires. While Nigeria's shortcomings in youth management are by no means resolved, the entertainment industry has seen young Nigerian artistes emerge from disadvantaged backgrounds and working themselves into higher income brackets. The opportunities created by the entertainment sector are good news for the government, as it somewhat reduces the difficulty of catering for Nigeria's large youth population, with more than 100 million people aged below 45. The industry is creating perceptive entrepreneurs, cultural ambassadors, and global brands, whose exploits have internationalised Nigeria's entertainment sector. Nigerian actress Omotola Jalade-Ekeinde is currently a Goodwill Ambassador of the United Nations, while pop star D'banj is currently the African Union Summit Ambassador for ONE Campaign, an advocacy initiative that calls on African governments to commit at least 10 per cent of national budgets to agricultural investment. The sector has also flourished as a result of investors – both local and international – devising strategies to circumnavigate piracy, with little help from government. One such example is an M-Net-THEMA TV distribution deal in 2011 that allowed M-Net to sub-license the rights of its AfricaMagic content, African drama series, documentaries and soaps, to THEMA TV for international distribution. Erstwhile actress Genevieve Nnaji, who has been a guest on the Oprah Winfrey Show, talking Nigeria, culture, and entertainment, serves as proof that the West African country provides a lucrative consumer market for private and corporate investors seeking a piece of the pie the entertainment sector has to offer. With more attention from government, in terms of regulation and investments, Nigeria's entertainment industry could drive the youth employment effort, not only in distribution but also in domestic and regional tourism.
]]>