Musings on Fela in Turbulent Times
By Ajong Mbapndah L*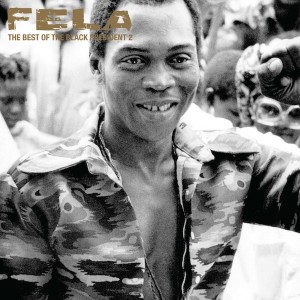 His life story has featured on Broadway in New York, screened at movie festivals like Sundance and his music remains a source of inspiration to millions across Nigeria, Africa and the world. None of this may replace what Olufela Olusegun Oludotun RansomeKuti –Fela was best at: serving as the voice of the voiceless and a relentless advocate against injustice.The father of afro beat was a genius whose works ,and vision for society made him a hero to masses and a nuisance to the political establishment in Nigeria and beyond.
Indeed beyond his unique brand of dressing, and well known habits like smoking marijuana and fondness for polygamy, Fela was a torn to successive military governments in Nigeria. Corruption was a vice he denounced with unbridled energy even at the risk of his own life. One such example was in 1977 when the release of the album Zombie, containing tracks critical of the military government was followed by a vicious attack on his person and his aging mother. During the attack, his abode known as Kalakuta Republic was razed down by trigger happy soldiers' .Fela was lucky to survive the attack .
From a middle class Nigerian family, Fela was originally sent to the UK in the 50s to study medicine, but he ended up with music .With that, he gave the world plenty of joy, with that he fought worthy causes, from colonialism, to  inept and corrupt leaderships.
Fela may be gone but the realities that Nigeria, Africa and the world live in today make his absence sorely felt. In nowhere else is Fela more missed than his homeland Nigeria which is in the news because of the Chibok girls kidnapped by Boko Haram. Hard to hear much about Nigeria today without the words #bring back our girls #. Fela would have been livid to know that because of political intrigues surrounding a movement with a questionable ideology, innocent school girls have become collateral damage. Fela would have spared no energy in fighting the increasingly disturbing trend of many Nigerian and African politicians putting self first before country.
Fela would have be sad to know that over fifty years after independence, the vast riches of his country are still held captive by a few, while the majority continues to wallow in poverty and misery. Fela would have continued his crusade against people who see political office as an opportunity to loot the public treasury instead of providing services that will benefit the masses and move the country forward.
In a country that has produce global literary icons like Nobel Laureate Wole Soyinka and Chinua Achebe, and generally has some of the most brilliant minds in the world, Fela will fight against a system which has been instrumentalized by politicians to pick leaders based on whether you are Muslim from the North or Christian from the South.
Fela's critiques on Nigeria were not only against military rule, but against all forms of injustice or leadership lacking in legitimacy. Since 1999, Nigeria has been under civilian rule, but can Nigerians vouch that civilian leaderships have fared better than the military? Elections continue to be contested, corruption is still too rife for comfort, unemployment is still high, and the international aura of Nigeria continues to be battered.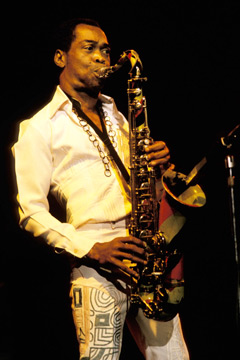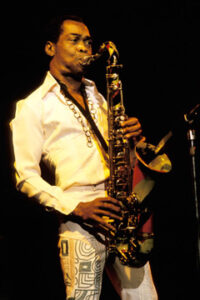 Fela may not have had a magic wand to wave all the problems away, but his demise took away a fearless advocate, one who would have lived in opulence but preferred modesty, one who  stayed connected with the people and used pidgin English as his medium of expression so as to better pass his message to the broadest segment of the population.
In Fela sometimes it was hard to separate the myth from the reality, from tales of Fela converting a brand new Mercedes Car into a pickup truck to show disdain for military leaders who used public funds to acquire luxury cars, to his multiple wives and believe in polygamy.
On a positive note , the Nigeria after Fela has one of the most vibrant civil societies in Africa .It has one of the most vibrant press in the continent .Fela would probably beam with pride at the way his compatriots reacted when politicians fomented a crisis over late President Yar 'Adua's health   and his Vice was almost barred from acting .Fela will support his compatriots who have made the kidnapping of innocent school girls an international issue .He will be proud of Nollywood and Nigerian artists like P-Square,D'Banj,2Face, and others who have continued to fly high the Nigerian flag
In addition no one can neglect the power of new tools like social media in continuing his struggle .It is thanks to social media that the event in celebrating of Fela's life by Hope Warrior  is possible today .Thanks to social media information flows faster, reaches a broader audience, and gets more people actively engaged from all over the world.
http://www.youtube.com/watch?v=A-kMzxA-Ovw#t=1894
Such are the type  of opportunities and networks that may help towards shaping a better society for Nigeria and Africa .Fela may be gone but his legacy remains and the struggles and ideals he stood for must continue. My appreciating to Tracy Robinson  for extending the invitation and I look forward to learning more from other participants  and more importantly how best the flames of his relentless crusade for justice ,democracy and a better society can be sustained across Africa .
*Ajong Mbapndah L is Managing Editor of www.panafricanvisions.com and the reflections were shared at the request of Hope Warrior a group celebrating the life of Fela