Mass rally against extending Burkina president's mandate
<![CDATA[[caption id="attachment_11331" align="alignleft" width="960"]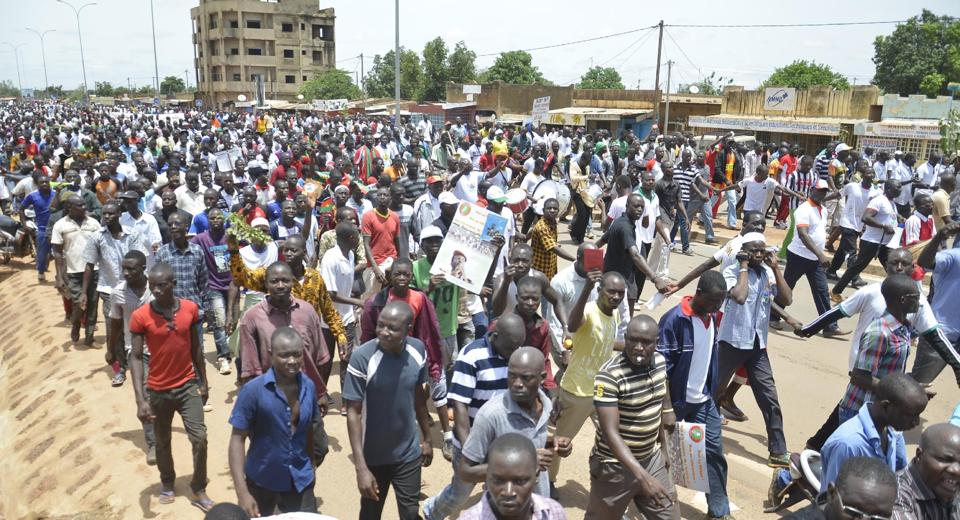 Burkinabe opposition supporters take part in an opposition rally in Ouagadougou, Burkina Faso on August 23, 2014 (AFP Photo/Ahmed Ouoba)[/caption]
Ouagadougou (AFP) – Tens of thousands of people marched Saturday in the capital of Burkina Faso to protest against any move by the president to extend his decades-hold on power, in the latest such opposition rally.
Blaise Compaore, an often controversial titan of west African politics, has hinted he may seek a referendum on whether to change the constitution to allow him to run in 2015 polls.
Organisers said more than 100,000 protesters had taken part in the Ouagadougou rally in what they termed "record mobilisation." AFP was unable to get a police estimate.
The rally spanned several kilometres and demonstrators marched to the presidency and back, shouting slogans such as "No to the referendum", "Enough of Compaore's dictatorship" or "No need for a strongman in Burkina."
Roch Marc Christian Kabore, who used to be close to the president but has since become head of the MPP opposition party, said people had mobilised "against life-long power".
Anger has been growing against the planned referendum on whether to modify the constitution, which limits the president to a maximum of two five-year terms in office.
Compaore was only 36 when he seized power in an October 1987 coup in which his former friend and one of Africa's most loved leaders, Thomas Sankara, was ousted and assassinated.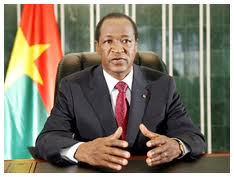 He has remained in power since then. In 2005, constitutional limits were introduced and Compaore is therefore coming to the end of his second five-year term.
He has hinted that the referendum may be held in December, but no official decision has been made.
Observers say opposition to any attempt by Compaore to cling to power is driven by youth in a country where 60 percent of the 17 million-strong population is under 25.
This means they have spent their entire lives under the leadership of one man and — with the poor former French colony stagnating at around 183rd out of 186 countries on the UN human development index — many have had enough.
*Source
Yahoo /AP
]]>