Using Mobile Technology to Conquer Illiteracy
By Atiku Abubakar*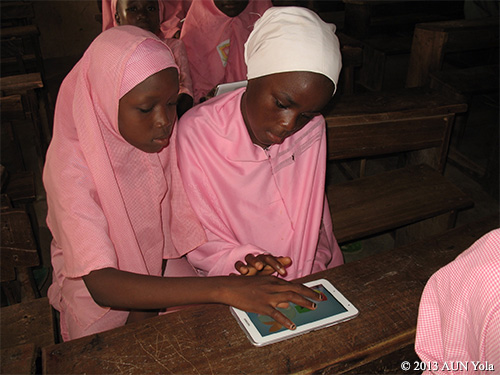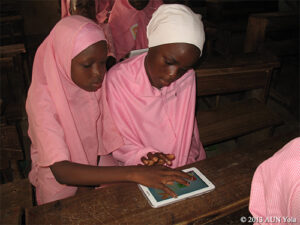 For centuries, reading and writing was the privilege of the few, the upper class and those obliged by religious duty. Yet the ability to read is the world's most empowering tool without which participation in a healthy democracy is extremely limited. Today, a literate, educated and informed citizenry forms the backbone of democracy – the peoples' government.
In Nigeria, unfortunately and inexcusably, we are headed in the wrong direction. Here at home, rates of illiteracy are on the rise as a result of prolonged instability and insecurity. Last week, the Executive Secretary of the National Mass Education Commission (NMEC) Alhaji Jibrin Paiko revealed that Nigeria's illiteracy rate has continued to rise with roughly 56 million illiterate adults. Nigeria cannot hope to achieve a successful democratic transition, without first equipping its people with the tools of participation and empowerment.
Addressing insecurity and terrorism does not have to come at the expense of progress in education and infrastructure. In fact, all of these things are so intrinsically related that both must be addressed simultaneously in order to achieve enduring results. With Education we have employment, paired with infrastructure we have a Nation that is not open to violence that comes from frustration and that over time leads to a vulnerability to violent extremists.
Research has shown that many young people participate in organised crime and terrorism as a result of their disenfranchisement and disempowerment. I can see how easy it would be for a person with little to no education and limited prospects for economic security to be seduced into extremism and begin to harbor resentment for a system that has failed them. In order to quell the appeal of criminality, we must work to build a system that promotes progress, creates opportunity and ensures safety and is built on a foundation of freedom and justice for all.
The fundamental problem with literacy in Nigeria is the lack of printed text and books available. According to the United Nations Educational, Scientific and Cultural Organization (UNESCO), Nigeria has one library for every 1.3 million people, meeting less than 1 percent of its book needs. The process of designing, printing, binding and shipping books is a costly endeavor, making printed text prohibitively expensive. Not to mention, books are fragile and easily destroyed.
Today, there are new, cost-effective innovations that can be harnessed to deliver text to students, teachers and readers worldwide. In 2013, UNESCO, in partnership with Nokia, began work within Nigeria to expand a mobile educational platform called "English Teacher", which sends teachers educational content and messages with lesson plans and advice once a day. UNESCO found that mobile phones were the most effective way to get text into the hands of the people after finding that "of the estimated 7 billion people on Earth, over 6 billion now have access to a working mobile phone."
Worldreader Mobile (WRM), another organization working with UNESCO, is a non-profit on a mission to bring e-books to "every child and her family." Worldreader allows people to access books and stories from mobile phones and works with local authors to digitize their work in order to provide culturally relevant material to their consumers. The most attractive aspect of e-readers is that they can reach users of all ages and genders, confronting illiteracy across the board.
Nigeria can and must take advantage of and harness these opportunities and technological advancements, but federal and local officials need to lay the groundwork. Mobile applications for reading are not enough to teach literacy on their own, but rather provide access to text that did not exist before. Teachers are as significant as ever in their ability to interact face-to-face with students and teach the basics of language.
Literacy is transformative: it increases earning potential, decreases inequality, improves health outcomes and breaks the cycle of poverty. Our people can and must benefit from an aggressive literacy program that will not only seek to educate the masses for their participation in an effective democracy, but also seek to reengage disenfranchised persons and reduce the number of people turning to criminality to earn a living.
*Atiku Abubakar is a former Vice President of the Federal Republic  of Nigeria .Source atiku.org