Africa 'still at the World Cup in Brazil'
By Fred Kaweesi in Rio de Janeiro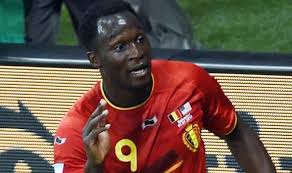 Since all five African representatives were eliminated from the World Cup here, the first question I have had to deal with, is why I still have interest in the tournament.
On Monday, three French colleagues were kind enough to invite me for a party-filed night out after their close-shave win over Nigeria.
We chatted for hours about all things French and why Africa were big chokers at the World Cup.
But the one thing I noticed during the discussion, was that Africa could probably still have had a representative here had the playing field been level.
For example, some of France's players are famously non-French. Not that there's anything wrong with that. But given France's status as favourites, what if some of their guards had chosen to represent their countries of origin, would France, Belgium, Germany or the Netherlands still have a say in the current championship.
The nature of football, and of international demographics has seen a number of players competing for European nations here, players would have been eligible to represent African national sides.
With the help of Wikipedia, I'll take you through some (with particular focus on the eight quarterfinalists) that would have helped some African states qualify or given those that did, a significant chance at this World Cup.

France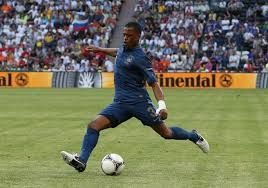 Mamadou Sakho (Senegal), Paul Pogba (Guinea), Karim Benzema (Algeria), Patrice Evra (Senegal), Blaise Matuidi (Angola) and Bacary Sagna (Senegal), Rio Mavuba (DR Congo/Angola), Moussa Sissoko (Mali)
Eight of France's 23-man team stars have African origins.
Sakho was born in Paris to Senegalese parents and was the fourth child of a family of seven children.
On the contrary, Evra was born in Senegalese capital Dakar to a Senegalese father of Guinean descent and Juliette, a Cape Verdean mother.
Ahead of the 2010 World Cup, Evra even confessed that he had suffered racial abuse from Senegal fans for choosing to represent France internationally over his native homeland.
Midfielder Matuidi was born in Toulouse, Haute-Garonne to an Angolan father, Faria Rivelino. He was however raised in the Parisian suburbs of Fontenay-sous-Bois.
Pogba's story even hurts the most. Of Guinean origin, Paul Pogba is now one of the best players in France.
His older twin brothers Florentin and Mathias chose to represent their country of birth Guinea.
How about Benzema? The Real Madrid star was born in the city of Lyon to French nationals of Algerian descent.
The one player you would excuse is Sagna.
At age of 17, Sagna wished to join up with the Senegalese national team stating, "I wanted to play for Senegal when I was 17, but they didn't reply. So I was a bit disappointed. But when I started playing for Auxerre for the first team, they (Senegal) contacted me and I had a game on the same day with the French national team under 21's so I had to make a choice".
Belgium
Divock Origi (Kenya), Romelu Lukaku (DR Congo), Vincent Kompany (Congo), Mousa Dembele (Mali), Marouane Fellaini (Morocco), Nacer Chadli (Morocco), Anthony Vanden Borre (DR Congo)
Kompany's father, Pierre, is a Congolese immigrant to Belgium and serves as his agent.
Fellaini was eligible to play for either Belgium or Morocco. He chose to represent Belgium, from youth level upwards. Chadli's parents are from Morocco too but chose Belgium.
Dembele was born in Wilrijk but his father Yaya is of Malian origin.
Lukaku was born in Antwerp but his father Roger Lukaku is Congolese and even represented DR Congo.
Origi would have been next door representing Kenya. His father Mike Okoth and mother Linda Athiambo are of Kenyan origin.
Germany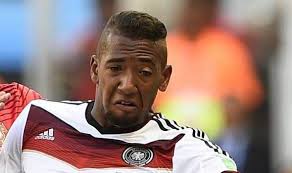 Jerome Boateng (Ghana), Sami Khedira (Tunisia)
Although his brother Kevin-Prince Boateng chose Ghana, Jerome Boateng opted for Germany.
Khedira was born in Stuttgart but his father is Tunisian.

Netherlands
Martins Indi (Guinea-Bissau), Terense Kongolo (DR Congo), Memphis Depay (Ghana)
Indi was born in Portugal but to parents from Guinea-Bissau.
He moved to Rotterdam, South Netherlands at the age of three months.
Kongolo was born in Switzerland his parents are from DR Congo. Memphis Depay's parents
on the other hand are from Ghana.