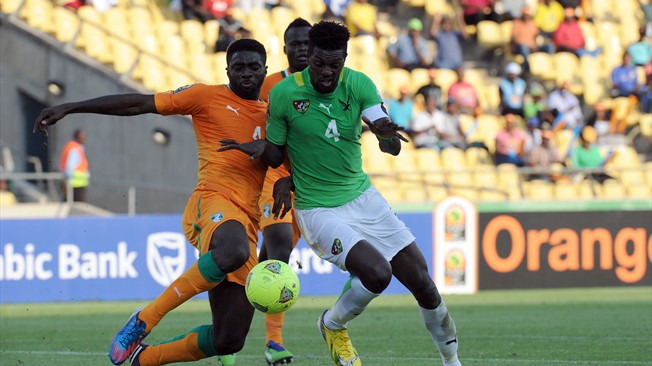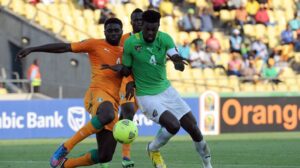 Yaya and Kolo Toure, Didier Drogba and Didier Zokora have made nearly 400 appearances for Côte d'Ivoire and have played for some of the biggest clubs in the world, becoming living Ivorian legends in the process. Together they make up a golden generation and have long been a source of pride not just for their nation but for the whole of Africa. Yet strangely for a quartet so talented, they have never won an international title.
Fresh from firing the Elephants to their third consecutive FIFA World Cup™ appearance, the fabulous foursome know that Brazil 2014 represents their last chance of earning some long-awaited glory. "Just going further than we've ever done before will be a triumph in itself," Kolo Toure told FIFA.com, assessing his side's world finals prospects. "I'm not setting any limits on what we can achieve. Why can't we spring a surprise and make it to the Final? We've got the ability to do just that."
Ruling nothing out, the Liverpool defender added: "This is our last chance to shine at this level. I'm 33 and Didier's 36 and we're closer to the end of our careers than the start. We're going to enjoy this World Cup and show a different side to ourselves than we did the last two times, when we didn't really perform that well. We'll be doing what we can to be better."
To his credit, Toure failed to mention that the Ivorians have never enjoyed much luck in the Final Draw. At Germany 2006 they were thrown into a daunting section with Argentina, the Netherlands and Serbia and Montenegro, and four years later their first-round opponents were Portugal, Brazil and Korea DPR. On both occasions, the Elephants failed to progress, a record they are looking to set straight in their third world finals, where a more favourable group awaits them. "The group is more evenly matched, with three teams who pose a very tough physical challenge but whom we are capable of beating," he explained, in reference to Colombia, Greece and Japan.
While their rivals in Group C seem slightly less imposing than previous opponents, Côte d'Ivoire also look to be a tougher nut to crack these days. Not only have the country's golden oldies gained in experience over the years, exciting youngsters such as Serge Aurier and Jean-Daniel Akpa Akpro have come through in a side that also features a clutch of players in their prime, among them Salomon Kalou and Gervinho, who are 28 and 27 respectively.
The Ivorians are also strong in every department, as they proved in their near-flawless qualification campaign, winning four and drawing two of their six games in the group phase – scoring 15 goals and conceding five on the way – and then beating Senegal 4-2 on aggregate in the play-offs.

Lessons learned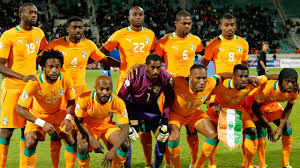 "In 2006 we were in dreamland," said Toure, casting his mind back. "It was the first time our country had ever qualified for such a big competition. We were naive and we didn't focus enough on the job in hand.
"In 2010 I felt we were a little bit stronger, thanks to the experience we'd had four years earlier. We were more determined when we went to South Africa but it was not enough. We have made some progress, though, and it's good for us to have survivors from the last two World Cups in the team today. We've learned the lessons of the past and we're making sure we pass on our knowledge to the younger players."
Though focused on the job in hand, the Elephants have also been in relaxed mood at their Brazilian training camp in Aguas de Lindoia, where both faces old and new have been laughing and smiling together as one.
"The mood in the camp is pretty relaxed," said the former Arsenal and Manchester City man. "That's just the way we are in Côte d'Ivoire. You just pick it up at the football academies. We've known each other for a long time and we're more than friends. We all see ourselves as brothers."
Rounding off our chat, Yaya's older brother said: "That's the strength of the team, whether we win or lose. That team spirit and the joy we get from being together is what really count. And in the end it doesn't matter too much how the competition pans out because that's the thing that will always stay in our minds."
*Source FIFA