Possible that Boko Haram gets backing from Some Nigerian Politicians
<![CDATA[
-Nigerian Envoy to USA Prof Ade Adefuye
By Ajong Mbapndah L
[caption id="attachment_10056" align="alignleft" width="239"]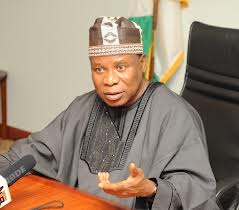 Prof Adefuye[/caption]
Nigerian Ambassador to USA Prof Ade Adefuye says reports that some high level politicians even within the Jonathan Administration may be working with Boko Haram cannot be completely ruled out. Answering questions at a June 19, 2014 event at the National Press Club in Washington DC, Ambassador Adefuye said, the actions of some to tier politicians who were literally forced to come out in condemnation of the atrocities of Boko Haram were a concern. There has been no clear cut direct link established between public officials and Boko Haram but it is a fact that not everyone likes the fact that Jonathan is in power or want him to run for another term which is his constitutional right.
Ambassador Adefuye lamented on the damage that has been done on the image of Nigeria with unfounded reports on the efforts of the government to rein in Boko Haram. The Nigerian government has been doing its best to protect Nigerians he said and with additional international support, there is strong hope that the Chibok girls will be rescued.
Contrary to international reports, the actions of Boko Haram are concentrated in limited parts of the country. The successful hosting of the World Economic Forum was a sign that Nigeria was alive and kicking amid efforts of the government to provide security for all its citizens. The international media cannot use attacks in three states to label Nigeria as completely insecure when the country has about thirty six states Ambassador Adefuye went on.
Quelling concerns on human rights violations by the military in the fight against Boko Haram, the Ambassador said such reports were either unfounded or grossly exaggerated. The Nigerian government has been open with its efforts and will ultimately defeat the threat posed by Boko Haram Ambassador Adefuye said.
https://www.youtube.com/watch?feature=player_embedded&v=tOtoUkN2uw4
Organized by the African American Investment Partners, the main trust of the Panel Discussion was shedding light on the situation in Nigeria with a strong show of solidarity to the Chibok girls.Also speaking at the event was Aisha Braveboy a U.S Attorney representing the 25t District  (Maryland),who condemned in strong terms the kidnapping of innocent young girls by Boko Haram. The USA and the International Community must rally behind Nigeria to ensure that perpetrators of such gruesome terrorist acts are appropriately persecuted said Braveboy.
]]>