Malawi election: Joyce Banda admits defeat as Peter Mutharika wins election
<![CDATA[
Court upholds Mutharika's victory in disupted election, as Joyce Banda concedes defeat
By David Blair and Agencies [caption id="attachment_9600" align="alignleft" width="300"]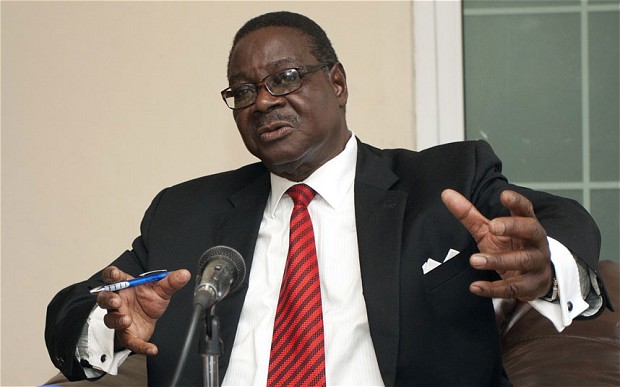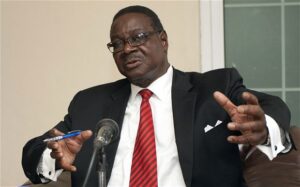 Peter Mutharika was declared the winner of Malawi's disputed presidential election Photo: AFP[/caption] Peter Mutharika, a former foreign minister, was sworn in as Malawi's new president on Saturday after defeating Joyce Banda in a bitter and chaotic election.
Mr Mutharika, the brother of a former president, took 36.4 per cent of the vote against Mrs Banda's 20.2 per cent, said the electoral commission.
Mrs Banda assumed the presidency only two years ago when her predecessor died in office. She has now become only the third incumbent leader in the history of southern Africa to concede defeat in an election.
She issued a statement congratulating Mr Mutharika on his "victory in a closely contested election" and said she was "leaving office a happy person".
Earlier, however, Mrs Banda had called for the whole election to be annulled, denouncing "serious irregularities" and claiming the contest was "null and void". But the High Court rejected a request to block the release of the results. Maxon Mbendera, the head of the electoral commission, duly declared Mr Mutharika the winner. The official results showed that Mrs Banda was beaten into third place by Lazarus Chakwera of the Malawi Congress Party (MCP), who won 27.8 per cent of the vote. Mrs Banda's reputation was undermined by the "cashgate" corruption scandal, under which civil servants stole $32 million from government accounts. When she came to office in 2012, she won plaudits for dispensing with a presidential jet ordered by her predecessor. But The Daily Telegraph exposed in January how Mrs Banda had sold the aircraft to a company which allowed her to continue using it for free. Mr Mutharika, 74, takes power under the shadow of a treason charge. He stands accused of concealing the death of his brother, President Bingu wa Mutharika, in 2012 with the apparent aim of preventing Mrs Banda, who was then vice-president, from taking over in accordance with the constitution. Mr Mutharika also faces additional charges of inciting a mutiny and conspiracy to commit a felony, along with other officials. He denies all the accusations. Now that he has become president, he will have immunity from prosecution, so the charges are likely to be set aside. There is speculation that Mr Mutharika could turn the tables on Mrs Banda and have her charged with corruption over the "cashgate" scandal. "Banda did everything in her power to prevent Mutharika from becoming president… and then bringing charges against her," said Clive Gabay of Queen Mary University of London. *Source
Telegraph
]]>